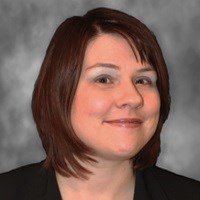 I am excited to be a part of the dynamic and professional Pro-Link GLOBAL team. Servicing clients with all their global immigration needs has always been my passion
Bradenton, FL (PRWEB) January 17, 2014
For more than 8 years, Pro-Link GLOBAL has been the preeminent global immigration provider with a pioneer approach to sharing best practices and collaborative approaches. Located in the prestigious MesseTurm building, the offices are centrally located providing easy access for clients and team members alike.
The opening of a new office in Frankfurt, led by Pro-Link GLOBAL Germany GmbH Director, Susanne Turner, will better serve European clients and will increase service delivery capacity across EMEA, in parallel with greater project engagement in these regions.
Mrs. Turner is an experienced Immigration Attorney, admitted to practice Law in the USA and has many years Global Immigration experience, having a led a team of legal professionals for more than 7 years at a large multinational law firm. Her breadth of global immigration talent includes 2 years managing Immigration Services at a well-known Chicago based relocation Management Company, where she was instrumental in forging alliances with key immigration, relocation and technology stakeholders.
Her new position at Pro-Link GLOBAL Germany GmbH is that of Director where she will be responsible for managing the EMEA Headquarters of the Pro-Link GLOBAL Group.
"I am excited to be a part of the dynamic and professional Pro-Link GLOBAL team. Servicing clients with all their global immigration needs has always been my passion, whether they are small start-up companies or already well-established businesses. Immigration can be a very personal process for expatriates as well as essential to any company's operations in a global market," said Susanne Turner when asked to comment on her recent hire as the Director of Pro-Link GLOBAL Germany GmbH.
She added, "Understanding the essence not only of the technical processes involved worldwide but also strategically finding dynamic business solutions for our clients are critical. With client needs as the key focus in Pro-Link GLOBAL's every action, I am delighted to assist in offering these services further in the EMEA region and Germany specifically."
Pro-Link GLOBAL also has offices across Asia (in China and Singapore), in Europe (U.K, Hungary, Belgium, Poland & Austria), in South America (Brazil), and in North America (Canada & United States).
About Pro-Link GLOBAL:
Pro-Link GLOBAL, headquartered in Florida, USA, delivers award winning corporate global visa and immigration services in more than 140 global destinations, with 1,600 professionals, with one focus, you. Whether your company is expanding or already established in a country, Pro-Link GLOBAL can help you develop and implement a dynamic global mobility strategy to seamlessly transfer your human capital to these growing markets. Our dedicated and experienced professionals understand corporate immigration needs and ensure compliance, because corporate immigration is what we do...and it is all we do. Pro-Link GLOBAL offers a free subscription to an electronic bulletin, "Global BRIEF" which provides the latest breaking news on global visa & immigration changes.