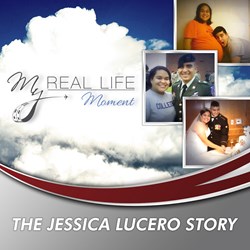 Scottsdale, Arizona (PRWEB) January 17, 2014
With tears of joy and heartache, Jorge Bertolomei-Colon describes his love for his gravely ill grandson, Adan Maradiaga. The 14-year-old was diagnosed with Acute Myelogenous Leukemia (AML) last February. He received a bone-marrow transplant from his older sister in June, but his family received the sad news that Adan's body had begun to reject the transplant. Doctors told them that Adan would have to endure more painful treatments before another attempt could be made.
Throughout his ordeal, this bright young man, described by those who cared for him as "extremely mature beyond his years," had just one wish: to see his grandfather Jorge who he idolized, but who lived in Puerto Rico. The ordeal had, however, taken a toll on the family's finances and they could not afford to bring Jorge to see Adan in New York.
With a request from Adan's case manager, Angel MedFlight Worldwide Air Ambulance made arrangements to fly Jorge from San Juan, Puerto Rico to New York City where Adan was undergoing more therapy while awaiting a second transplant.
Sadly, Adan passed away but not before he was able to spend time with his adoring grandfather during the last week of his life, thanks to the volunteers who made this touching reunion possible.
Watch the worldwide premiere of My Real Life Moment ™ Adan's Story, beginning January 23 at http://www.angelmedflight.com and http://www.YouTube.com/AngelMedFlight.
To schedule an interview on this topic, contact Chandra Stewart at 480.634.8017 or cstewart(at)angelmedflight(dot)com.
About Angel MedFlight Worldwide Air Ambulance
Angel MedFlight provides domestic and international air medical transportation services, commercial medical escorts, ground ambulance services and provides discretionary insurance benefit assistance. Angel MedFlight's One Touch Promise® assures every detail is handled and all resources are committed to guide the process from start to finish with a compassionate team of experts in the fields of medicine, aviation, insurance law and case management. http://www.angelmedflight.com