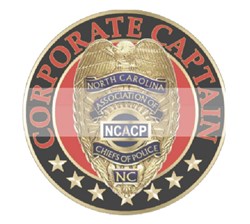 Longwood, FL (PRWEB) January 17, 2014
NDI Recognition Systems (NDI-RS) will be recognized as a Corporate Captain at the 38th Annual Conference of the North Carolina Association Chiefs of Police (NCACP) on January 26-28 in Cherokee, NC, where the company will also sponsor a table at the Chief's Banquet on January 28 and demonstrate its products in booth #1. The conference will be hosted by the Eastern Band of the Cherokee Indians and Chief Gerard Bell of the Clyde Police Department.
NDI-RS will have its newest product, the popular Road Warrior dual-purpose license plate reader camera (ALPR) and radar combination trailer on display, transmitting live data to the NDI-RS booth. Ryan D. York, Regional Sales Manager, will conduct live demonstrations, and attendees will be able to use VISCE, a powerful yet easy-to-use software solution, at the conference. The Road Warrior solution houses six deep-cell solar-augmented batteries, a built-in cellular modem, and a license plate recognition solution, along with a covert radar system. The Road Warrior is ideal for checkpoint operations, rapid deployment situations, and much more.
NDI-RS sponsored the NCACP as a Corporate Captain for 2014. Corporate Captains support the mission of the NCACP to advance professional police services, enhance practices, and foster communication among police leaders in North Carolina.
About NDI Recognition Systems:
NDI Recognition Systems (NDI-RS) is a global provider of automated license plate recognition (ALPR) solutions for law enforcement, homeland security, and critical infrastructure security, as well as other market sectors. With an installed base in over 40 countries, NDI-RS designs and manufactures turn-key, end-to-end LPR solutions including mobile, fixed, and covert installations. The company designs and manufactures rugged mobile processors; advanced camera technology, video acquisition cards, and the plate recognition engine; VeriPlate and VeriPark mobile applications; and the VISCE (Vehicle Intelligence Server and Communications Engine) back office for intelligence generation and all administration functionality. NDI-RS also offers exceptional full-service installation, commissioning, and ongoing supporting services wherever in the world our customers are.