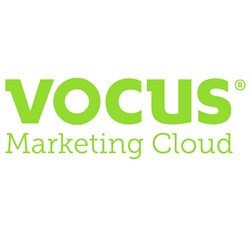 PRWeb is dedicated to providing the highest news release visibility in the industry. The partnership with Local World delivers our U.K. clients visibility online, nationally and now, locally.
London, UK (PRWEB UK) 20 January 2014
Vocus, Inc. (NASDAQ: VOCS), a leading provider of cloud-based marketing and public relations software, today announced a new partnership with Local World, one of the U.K.'s largest regional newspaper publishers, to significantly extend PRWeb's local distribution in the U.K. market. Already the leader in news release distribution and online visibility, these new channels substantially enhance PRWeb's local reach for customers in the U.K.
"PRWeb is dedicated to providing the highest news release visibility in the industry with strong national and online visibility in all our markets," said Vocus Chief Marketing and Product Officer You Mon Tsang. "The partnership with Local World delivers our U.K. clients visibility online, nationally and now, locally."
Formed by Northcliffe Media and Iliffe News and Media in 2012, Local World publishes 107 daily titles. Thirty of these well-read, regional publications are now available for news release distribution through PRWeb, including the Bristol Post, Nottingham Post, Plymouth Herald, Derby Telegraph, Canterbury Times and Sentinel Stoke.
"Local World is dedicated to providing businesses unrivaled access to local consumers," said Local World Head of Campaigns Simon Burgess. "By working with PRWeb, we are providing even further value to our customers, as well as relevant and up-to-date business news to our loyal readers."
This expanded distribution is available in most PRWeb U.K. packages, including Standard, Advanced, Premium and Financial releases and in every news release distributed through the Vocus Marketing Suite.
###
About Vocus
Vocus (NASDAQ: VOCS) provides leading cloud-based marketing and public relations software enabling companies to acquire and retain customers. The company offers products and services to help clients attract and engage prospects, capture and keep customers, and measure and improve marketing effectiveness. More than 17,000 annual subscription customers across a wide variety of industries use Vocus software. The company is headquartered in Beltsville, MD with offices in North America, Europe and Asia. For more information, visit http://www.vocus.co.uk or call +44(0) 20 3426 4001.
Forward-Looking Statement
This release contains "forward-looking" statements that are made pursuant to the Safe Harbor provision of the Private Securities Litigation Reform Act of 1995. These statements are predictive in nature, that depend upon or refer to future events or conditions or that include words such as "may," "will," "expects," "projects," "anticipates," "estimates," "believes," "intends," "plans," "should," "seeks," and similar expressions. This press release contains forward-looking statements relating to, among other things, Vocus' expectations and assumptions concerning future financial performance. Forward-looking statements involve known and unknown risks and uncertainties that may cause actual future results to differ materially from those projected or contemplated in the forward-looking statements. Forward-looking statements may be significantly impacted by certain risks and uncertainties described in Vocus' filings with the Securities and Exchange Commission.
The risks and uncertainties referred to above include, but are not limited to, risks associated with possible fluctuations in our operating results and rate of growth, our history of operating losses, risks associated with acquisitions, including our ability to successfully integrate acquired businesses, risks associated with our foreign operations, interruptions or delays in our service or our web hosting, our business model, breach of our security measures, the emerging market in which we operate, our relatively limited operating history, our ability to hire, retain, and motivate our employees and manage our growth, competition, our ability to continue to release and gain customer acceptance of new and improved versions of our service, successful customer deployment and utilization of our services, fluctuations in the number of shares outstanding, foreign currency exchange rates and interest rate.