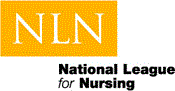 "The NLN will continue to advocate for the increased investment in nurse workforce development that is essential for the prosperity and health of all Americans." - NLN president Dr. Marsha Adams
Washington, DC (PRWEB) January 18, 2014
While Beltway spinmasters parse the fine print in the appropriations bill for fiscal year 2014 ratified by both the House and Senate this week, nurse educators certainly have good reason to cheer the spending package. Six Title VIII - programs that aim to expand enrollment and retention in pre-licensure nursing programs, support advanced practice registered nurses, and/or enlarge the ranks of nurse faculty will see an increase over FY 2013. One program, the Nurse Faculty Loan Program, is even slated to receive more money, not only over its FY 2013 allocation, but also over President Obama's proposed budget for FY 2014.
Reaction from National League for Nursing CEO Dr. Beverly Malone, PhD, RN, FAAN, to this positive news was swift: "It is gratifying to learn that legislators seem to have gotten the message broadcast by the Institute of Medicine in its groundbreaking 2011 report on reform of America's health care systems: nurses play a key role in the frontline delivery of high quality health care services. The Title VIII dollars included in FY 2014 for nurse workforce development acknowledges the reality that the continuing shortage of nurse educators must be appropriately addressed."
Concluded NLN president Marsha Adams, PhD, RN, CNE, ANEF, "As the voice for nursing education and nurse educators, the National League for Nursing will continue to advocate for the increased investment in nurse workforce development that is essential for the prosperity and health of all Americans."
Editors/Reporters: For interview opportunities, please contact Karen R. Klestzick, chief communications officer at the NLN, at 202-909-2483.
Dedicated to excellence in nursing, the National League for Nursing is the premier organization for nurse faculty and leaders in nursing education. The NLN offers faculty development, networking opportunities, testing services, nursing research grants, and public policy initiatives to its 39,000 individual and more than 1,200 institutional members, comprising nursing education programs across the spectrum of higher education and health care organizations.