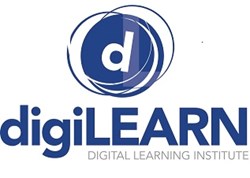 "Technology can power each education, so it's imperative that we give every child and adult across the nation access to cutting edge technology tools that can raise the quality of education."
Raleigh, NC (PRWEB) January 22, 2014
Today marks the official launch of the Digital Learning Institute known as DigiLEARN. The non-profit organization was founded and will be chaired by former North Carolina Gov. Bev Perdue, with former Wyoming Gov. Jim Geringer serving as vice chair. DigiLEARN will be dedicated to accelerating digital learning for all ages with a goal of increasing personal learning options for students and expanding instructional opportunities for teachers and instructors. In addition, DigiLEARN will focus on cultivating an innovative economy for education technology start-ups and entrepreneurs with accountability for improved learning results. The DigiLEARN Board will begin this week by hosting a collaborative strategic planning conference with educators, entrepreneurs, business leaders, and technology experts.
"The digital world is bringing us profound and rapid changes and it is revolutionizing education and the way we live," said Gov. Perdue. "Technology can power each education, so it's imperative that we give every child and adult across the nation access to cutting edge technology tools that can raise the quality of education. To do that we must support a climate where education innovation thrives and new ideas for learning can be tested."
Perdue is the former Governor and Lt. Governor of North Carolina and led many education technology initiatives including the creation of the North Carolina Virtual Public School, improving K-3 diagnostic assessments using real-time technology tools, and the state's successful public-private partnership with MCNC to provide schools, community colleges, and universities with affordable broadband connectivity that scales to speeds up to 10 Gbps. This broadband collaboration is seen as a national model because North Carolina school districts now collectively use six times the bandwidth while expending essentially the same costs they did more than five years ago. In addition she led a number of economic initiatives in North Carolina to improve the business climate for innovators and entrepreneurs, including access to needed capital.
Gov. Geringer led the State of Wyoming from 1995-2003 and was focused on improving education through standards, accountability and technology. He is currently one of the founders and chair of the Board of Trustees for Western Governors University, a non-profit online university founded and supported by 19 U.S. governors that certifies competency based education. Geringer is a past chairman of the Education Commission of the States, and he served on John Glenn's National Commission on Mathematics and Science Teaching for the 21st Century. He currently serves as the director of policy and public sector strategy of Environmental Systems Research Institute (ESRI).
"Technology is an enabler for access to education," said Gov. Geringer. "The more opportunities we give students for individualized learning the greater the chances we have of increasing our educational outcomes and preparing them for a technology-driven world. DigiLEARN will focus on engaging kids through timely innovations that they can use both in and out of the classroom. Teachers will be a key part of that focus."
DigiLEARN has received national support through initial planning grants. In addition to Geringer, Perdue will be joined on the DigiLEARN Board of Directors by one other former governor and nationally-recognized education, entrepreneurship and technology leaders. Bios can be seen at digitallearninginstitute.org.
Gov. Robert Wise – Former West Virginia Governor and President, Alliance for Excellent Education
Washington, D.C.
Craig Horn – State Representative, N.C. General Assembly
Weddington, N.C.
Joe Tolson – State Representative, N.C. General Assembly
Pinetops, N.C.
Susan Cates – President, UNC Executive Development and Exec. Dir. MBA@UNC, UNC-CH
Chapel Hill, N.C.
Joe Freddoso – President and CEO, MCNC
RTP, N.C.
Bob Geolas – President and CEO, Research Triangle Foundation
RTP, N.C.
Maurice Green – Superintendent, Guilford County Schools
Greensboro, N.C.
Tom Miller – Sr. Vice Provost, Academic Outreach and Entrepreneurship, N.C. State University
Raleigh, N.C.
Jane Smith Patterson – President, Jane Patterson and Associates
Raleigh, N.C.
Tom Vander Ark – CEO, Getting Smart
Federal Way, Wash.
John Wilson – Former Executive Director of National Educators Association
Raleigh, N.C.
Myra Best – Former Special Advisor on Education and Innovation to Gov. Perdue
Raleigh, N.C.
"This is a tremendous opportunity to lead this effort with others who are known and recognized across the country for their talent, success, and innovation. Their leadership will help identify and develop the best technology strategies and tools to improve educational opportunities for students and educators," said Perdue.
In addition to the Board of Directors, DigiLEARN will be advised by nationally acclaimed leaders in education, innovation and technology, entrepreneurs, and digital learning researchers.
###