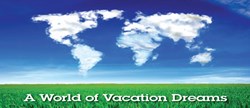 Our Ultimate Sportsman package creates arguably the best sporting event program on the planet!
New York, NY (PRWEB) January 20, 2014
Financial Firebird Corporation programmed the custom online software system to power the new Owenoak luxury deals for Super Bowl Weekend including both the ultimate VIP Super Bowl package and a high end Super Bowl package. Both trips jam pack extra great activities into the excursion. Owenoak International, a leading travel service company headquartered in Norwalk, CT, specializing in golf vacation packages, is pleased to announce that it will offer two special packages, for individuals or groups, to attend this year's Super Bowl in New Jersey, plus an incredible slate of events pre and post game in New York City. Program dates run from January 31 – February 4, 2014.
Carla Mantiglia, president of Owenoak, said: "Our Ultimate Sportsman package creates arguably the best sporting event program on the planet! Along with the Super Bowl tickets on the 20 yard line, lower bowl and pre-game VIP hospitality, you'll have floor seats for a Billy Joel concert, orchestra center seats for the Broadway production of Book of Mormon, floor seats for the Knicks – Heat game at Madison Square Garden, and Premium tickets at a Rangers – Islanders game. Add to it a great 5 star Manhattan hotel – and it adds up to a once-in-a-lifetime experience. We're also offering the Sportsman package - a much more economical, but still great experience."
With the Super Bowl game time and party schedule set, fans of the Denver Broncos, Seattle Seahawks, and NFL fans who want to experience the biggest game of the year will be looking for arrangements to get to New York City for this historic game. For the first time ever the Super Bowl will be played in the cold for the first time. Tickets for all major sports events may be purchased from Owenoak alone or turned into packages with hotels and transportation as desired. Fans can customize any ticket and hotel package, including custom Super Bowl packages, if the Ultimate Sportsman Super Bowl package or Sportsman package presented does not fit one's personal taste.
In addition to all of the game and show tickets, both packages include limousine transportation to and from the airport, and the Ultimate Super Bowl package includes a VIP party Sunday. In addition to a premium open bar, great food and entertainment before the Super Bowl Game, celebrity hosts will be attending, such as many retired football greats like Jerry Rice and Tiki Barber. Music at the party features live New York City entertainment.
Annual Owenoak VIP event packages include trips to the Masters Golf Tournament In Augusta Georgia and the Kentucky Derby. Masters packages can be booked right now for the several multi day options. Future packages will offer Caribbean golf vacations to the Virgin Islands and accommodations in a St. Croix Condominium. Looking for luxury golf vacations in other parts of the world like Scotland or New Zealand? Owenoak specializes in exactly those types of trips.
The Super Bowl provides a unique sports experience, and fans of Denver and Seattle may find this year of particular interest. Make this the year to create a once in a lifetime trip; pack the luggage and jump right into the middle of the action and excitement.
About Financial Firebird and Owenoak
Financial Firebird Corporation provides software and marketing products primarily in the travel and financial services industries. The Interactive Forms Group at Financial Firebird produces custom online forms and database programs such as the software written for Owenoak International Golf An Travel. Integration of available tickets, VIP hospitality services, hotels and other package elements occurs on Financial Firebird's servers from their travel services expertise with the package data automatically displayed on Owenoak pages available to the public hosted on subdomains housed with Financial Firebird.
Founded in 1987, Owenoak International Golf And Travel Services represents a full service, privately held Travel Company dedicated to arranging top quality, customized, international travel arrangements for both groups and individuals specializing in luxury golf packages to locations including Scotland and New Zealand.