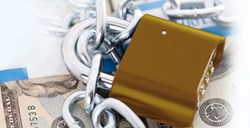 In addition to locking in prices for two full years, companies are not required to sign a long term contract. - Farsheed Ferdowsi, President and CEO
Nashville, TN (PRWEB) January 22, 2014
In today's challenging economy, many businesses struggle to control rising costs, without sacrificing quality or service levels. Unexpected rate increases for outsourced services directly affect the bottom line. That's why Inova Payroll has introduced its innovative Two-Year-Price-Guarantee on payroll outsourcing services.
In addition to locking in prices for two full years, companies are not required to sign a long term contract, and ancillary services may be added as needed. Inova Payroll's CEO, Farsheed Ferdowsi, an industry veteran for more than thirty years, founded Inova Payroll based on three key principles lacking in the industry: innovation; pricing that is competitive and predictable; and high-touch customer service.
"Businesses complained that every year their payroll outsourcing costs increased, yet their services remained the same," said Ferdowsi. "Inova Payroll is dedicated to helping companies of all sizes stay competitive by guaranteeing that our prices will remain constant for two full years."
Businesses who sign up with Inova Payroll can save even more, because they do not have to pay any conversion fees. "It makes no sense for businesses to pay us to become one of our customers," said Melanie Crow, Senior VP of Sales and Marketing at Inova Payroll, and there is no long term contract to sign or costly cancellation penalties." With our comprehensive payroll and HR solutions, owners can focus on running their business, not worrying about the tedious paperwork associated with payroll and tax filing; or getting hit with unexpected annual rate increases."
About Inova Payroll: Inova Payroll offers a complete line of smart payroll and HR solutions for companies of all sizes, serving clients in all 50 states. Combining innovative, state-of-the-art technology with our earnest commitment to high-touch customer care, Inova Payroll sets a new standard in customer satisfaction. Our impressive suite of services encompass one-database payroll and HR solutions, nationwide tax filing, integrated time and attendance systems, 401K, employee benefits and a growing suite of InovaPlus™ ancillary products. For more information, call 888-244-6106 or visit http://www.inovapayroll.com.