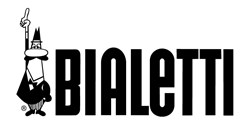 Rancho Cucamonga, CA (PRWEB) January 22, 2014
Bialetti (http://www.bialetti.com), the leading Italian cookware and coffee maker company, announced today that it has expanded its U.S. online presence with the launch of its own Bialetti USA e-commerce website. Shoppers visiting the new Bialetti site can purchase the company's complete line of cookware and coffee products, as well as authentic spare parts for their products.
"We created our own online retail store at http://www.bialetti.com to offer U.S. customers more convenience and product availability," said Jason Vaske, Sr. Product Manager, Bradshaw International. "Bialetti products are available at major retail stores, and the website gives customers another option to purchase all Bialetti products and genuine spare parts in one convenient place. The new retail site also enables us to offer loyal customers, including our Facebook fans, special discounts and promotions."
In addition to shopping, customers can also access detailed information on all the Bialetti products, including instructions for cleaning and usage.
For more information about Bialetti and its products, please visit http://www.bialetti.com or find us on Facebook at http://www.facebook.com/bialettiusa.
About Bialetti
Bialetti is an Italian brand of stovetop coffee makers and cookware products that's bringing a unique combination of current yet accessible Italian design and quality at every price point. Headquarted in Coccaglio, Italy, Bialetti puts a face on the modern Italian's unique approach to life, with a passion for all things good – style & design, food, friends, family and relaxation. Founded in 1933, Bialetti first came to market in Europe as the creator of the "Moka Express." Today, the company offers an Italian-inspired line of cookware, kitchen tools and gadgets, as well as its wide-range of stovetop coffee makers.
Bradshaw International, based in Rancho Cucamonga, Calif., is a leading marketer of kitchenware products and is the distributor for Bialetti USA.