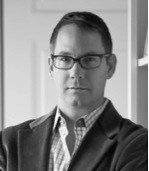 Delaware (PRWEB) January 22, 2014
The Haute Design Network welcomes Bruce Palmer Coon of Bruce Palmer Design Studio as the newest member for 2013. Bruce Palmer Coon is known for his superior ability to craft sophisticated residential and commercial spaces, and he will serve as the network's exclusive member for Delaware.
Bruce Palmer Coon's professionalism, years of experience, willingness to meet the needs of clients and ability to flawlessly finish projects sets the precedent for other interior designers in the field.
About Haute Design Network
Haute Design Network selects interior designers that have demonstrated a high level of expertise, professionalism, and accomplishment in their field. This elite circle of leading interior designers is encouraged to expose readers to several elements from past and current design trends as they provide a glimpse into future innovations, while offering both inspiration and exceptional resources for those seeking experienced luxury interior designers and sophisticated interior design firms.
Bruce Palmer Coon is featured on Haute Design Network's comprehensive website as a distinguished member alongside other leading interior designers from across the country. Network members have the exclusive opportunity to interact with viewers by utilizing the Haute Design Network platform via customized blog posts and unique design features. Visit the Haute Design Network at http://www.hauteresidence.com/design.
About Bruce Palmer Coon of Bruce Palmer Design Studio
Bruce Palmer Design Studio provides full-service residential and commercial interior design services from its studio in Wilmington, Delaware.
Bruce Palmer Design Studio provides full-service residential and commercial interior design services from its studio in Wilmington, Delaware.
Bruce Palmer Coon opened the design studio in 2006 after working 11 years for design firms in Salt Lake City, Utah and Wilmington, Delaware. Bruce specializes in highly detailed projects that include the design of new homes from the initial blueprint stage to the renovation of existing residential estates. Bruce is known for his meticulous attention to detail, creative solutions and creating environments tailored to his clients' everyday needs and personal style. Bruce's clients know that he will actually listen and design a space that makes their vision a reality.
For Bruce, interior design is not just about creating a beautiful room; rather, it is how to achieve a harmonious and visually appealing design that incorporates every aspect of the client's home. Considerations of how exterior details and outdoor living spaces become extensions of the interior living spaces are just as important as fabric selections or finishes.
His clients, as well as architects and builders, rely on Bruce to seamlessly integrate technical details with his creative and artistic design. To accomplish this goal, the studio has compiled extensive resources, which include a network of highly regarded artisans and craftsmen. He pushes the boundaries with custom furniture and millwork design, and provides antiques and art sourcing to find or create unique one-of-a-kind pieces to provide the client with not only great design but also a great investment.
For more information about Bruce Palmer Coon, visit his Haute Residence profile.