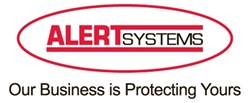 Additional security systems provided by local businesses and residential buildings can also improve the chance of both deterring crime and catching the culprits after a crime has been committed
(PRWEB UK) 23 January 2014
As reported by an article titled 'A 35-year-old woman was mugged in Buckhurst Hill on January 3' in the East London and West Essex Guardian Series published on January 17th, the victim of an alleged theft in Buckhurst Hill was told after contacting the police that CCTV in the area had not been working at the time of the incident. The theft occurred in a council run car park in Lower Queens Road, Buckhurst Hill, where two men approached the victim's parked car and took a handbag from the passenger seat while they were distracted.
After contacting police, the victim was soon informed that the CCTV in the area had not been working on the day of the incident. They said: "If that CCTV had been working they would have got the car they were in. They take money to park there and wardens are always checking cars and the CCTV doesn't work."
Business security specialists, AlertSystems, have responded to this incident and urge local councils and businesses to consider the safety ramifications of unchecked or faulty CCTV security systems in certain areas. A spokesperson for the company said:
"Having reliable security systems in place is important for any area at risk of criminal activity and leaving a faulty or broken CCTV security system can have significant consequences for public safety. Installing high quality cameras and monitored alarm systems, like those sold by AlertSystems to businesses and other organisations, can rectify this problem, and additional security systems provided by local businesses and residential buildings can also improve the chance of both deterring crime and catching the culprits after a crime has been committed."
AlertSystems manage and maintain over 5000 security installations throughout the UK and are specialists in providing business security solutions. Offering professional service and a complete range of security services such as monitored alarm systems, Automatic Number Plate Recognition and Avigilon CCTV security systems. AlertSystems offers effective and reliable solutions to security problems.