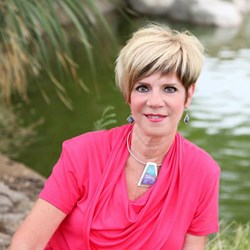 'The truth is some decisions never come easily; especially those of the heart. But in times like these, you need someone to lean on, someone you can trust, and solid, unbiased advice.' -Andrea Blattberg, Co-Owner ABC Senior Placement Advisors
Tucson, AZ (PRWEB) January 28, 2014
Andrea Blattberg co-owns ABC Senior Placement Advisors with her husband Martin Blattberg. Andrea has over ten years of experience in the senior healthcare industry and has become a valuable asset to families and individuals seeking senior living advice and care for their loved ones.
As a result of Andrea's experience and success, and because her organization met very specific requirements, the Pima Council on Aging has listed her as an adviser.
The mission behind ABC Senior Placement Advisors is to preserve the dignity of seniors and their families while providing relevant and reliable information so that they can make informed decisions when choosing the right senior living facility for themselves or loved ones, is very close to that of the Pima Council on Aging.
The Pima Council on Aging's mission is to promote dignity and respect for the aging, and to advocate for independence in the lives of Pima County's older adults and their families now and for generations to come. Partnering with ABC Senior Placement Advisors in was a logical choice as a resource for the greater Tucson community.
The alignment of ABC Senior Placement Advisors with Pima Council on Aging means that Andrea's services to PCOA will bring beneficial and pertinent information, in addition to a unique perspective for the Pima Council on Aging's advisory services.
About Nuanced Media
Nuanced Media is a digital marketing and graphic design firm. The company specializes in strategic, multilayer marketing campaigns and efficiently crafted, user-friendly websites. Based in Tucson, the company has a variety of clients throughout Arizona, California, and Texas. For more information, please view Nuanced Media.