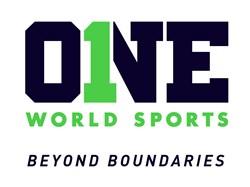 New York, NY (PRWEB) January 22, 2014
Programming Alert
What:
ONE World Sports will present, in its entirety, an encore of a Nippon Professional Baseball game from June 9 that featured Masashiro Tanaka pitching against the Yomiuri Giants. In the game, Tanaka threw seven scoreless innings and won his eighth game of the season on his way to posting a 24-0 record for NPB's Rakuten Golden Eagles.
Tanaka has agreed to join the New York Yankees for the coming Major League Baseball season in a reported seven-year deal worth $155 million dollars. Several MLB clubs had pursued the Japanese pitching ace.
In addition to the full game, ONE World Sports will post highlights on its YouTube channel. As the exclusive U.S. broadcast home of the Yomiuri Giants, ONE World Sports aired all 72 home games of the team during the 2013 season, including this notable Tanaka game.
When:
ONE World Sports will carry this high-profile game on Thursday, Jan. 23 at 7 p.m., with additional presentations starting Friday, Jan. 24 at 7 p.m.
Exclusive clips of Tanaka in action, culled from the June 9 game, will be made available at http://www.oneworldsports.com and the network's YouTube Channel http://www.youtube.com/oneworldsportstv.
Free previews of ONE World Sports are also available to registered users at http://www.oneworldsports.com/watch, and the network's app Watch ONE World Sports is available for download in the Apple and Google Play stores.
Jan. 23, 2014
Time (EDT) Event Competition 7 p.m.
(Delayed) Tohoku Rakuten Golden Eagles vs. Yomiuri Giants Nippon Professional Baseball
For more information, contact:
Carl DiOrio
Bob Gold & Associates
p. 310-320-2010; carl(at)bobgoldpr(dot)com