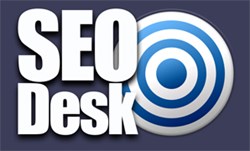 (PRWEB UK) 28 January 2014
Red Clam, independent letting agents and property management specialists, is pleased to announce that they will be providing free and no obligation property assessments to clients before Valentine's Day. The 14th of February is the time of year when people look to fall in love or to make their true feelings known to the person that they love. The company thinks that this is the right time of the year for people to fall in love with a new home or rental property, and Red Clam will do everything that they can to aid the process.
The firm was established in 2008 as a reaction to the poor quality of service that was provided by letting agents in Guildford. Since then, the company has developed a sterling reputation for providing honest and reliable estate agent services in a wide range of locations. The firm is now recognised as one of the best letting agents Guildford has to offer, which is partly down to the local knowledge and experience of the team and their commitment to offering the best range of services.
In the current economic climate, letting out property is a sensible suggestion for many people, and this is what the firm is looking to promote in the next few weeks. Many people re-evaluate their finances at the start of the year which means people will warm to the idea of becoming a landlord, and an increased number of people will be searching for rental solutions. In the lead up to Valentine's Day, Red Clam is happy to help as many new clients as possible prepare themselves for letting out their property. With a strict no obligation policy in place, this is an ideal opportunity for anyone who considered letting their property in Guildford to find out what it entails.
Red Clam also offers property management services, taking the pressure of landlords. These services can include rent collection, tenant finding work, client accounting and refurbishment services. The firm is recognised as providing the best value for money property management Surrey has to offer.
With many people's focus in the next few weeks turning to love, it is time for homeowners to make the most of their property and to help people fall in love with a new home. Red Clam is more than happy to play the role of Cupid in bringing landlords and tenants together at this most memorable time of year.
About Red Clam:
Red Clam was formed in 2008, and the company focuses on property management and residential letting services. The company boasts an experienced team with considerable knowledge of the Guildford property market and local area. The firm is committed to offering a range of bespoke services for clients which can include property investment services and assisting the sale of residential property. When it comes to bringing landlords and tenants together, Red Clam believe they are the best local choice.