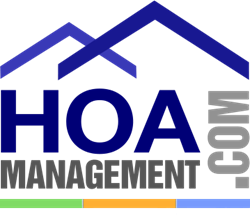 (PRWEB) February 04, 2014
HOA Management (.com) is proud to announce a new advertising partnership with BofI Federal Bank. BofI Federal Bank is a diversified financial services company, with approximately $3.3 billion in assets providing innovative banking and lending products and services to their personal and business banking customers throughout the United States.
BofI Federal Bank has partnered with HOA Management (.com) to advertise their services to community associations and property management companies nationwide that are actively searching for financial services. As a result of the new partnership, BofI Federal Bank will appear on the HOA Management (.com) vendor directory. To learn more about BofI Federal Bank, visitors to the directory can view BofI's profile page on HOA Management (.com). This page allows users to contact BofI Federal Bank in a number of ways. These include a direct hyperlink to their website, a current phone number, and an email contact form.
Because BofI does not incur the significantly higher fixed operating costs inherent in a branch-based distribution system, they are able to provide a better value to their customers. This means BofI Federal Bank's interest rates on deposit products are generally among the highest available and their loan products feature low rates and fees. They distribute their deposit products through a wide range of retail distribution channels and distribute their loan products through retail, correspondent and wholesale channels. Their HOA money market is one of the highest interest rates in the nation and has many account features including, 100% liquidity, greater flexibility than a CD account (up to 6 withdrawals per month), dedicated relationship management and FDIC insurance. If a management company or association is interested in maximizing returns on liquid assets and reserves, it's time to consider BofI Federal Bank.
HOA Management (.com) is a leading HOA property management directory that uses targeted marketing strategies to reach out to community associations and offer them free access to its online directory. Association residents and board members are able to connect with professional management companies and service providers in their local area by searching on the HOA Management (.com) directory. To learn more about HOA Management (.com), visit http://www.hoamanagement.com or email sales(at)hoamanagement(dot)com.
###