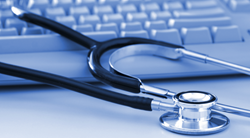 We understand that private users have different needs to companies and we make an effort to support the private user.
London, UK (PRWEB) January 23, 2014
Mikogo, the complete web collaboration solution for businesses and private users, is offering their software at no cost to private users in response to the news that LogMeIn Free is ending their free service. LogMeIn has been a big and reputable brand name in the world of remote computer services for years, so the news has come as a surprise to users who have taken to social media sites searching for a replacement. Mikogo is providing a helping hand to those in need with its remote support solution, offered at no cost for personal use.
News is spreading quickly around the world about the sudden loss of LogMeIn Free. TechNewsWorld reported the news on 23rd January 2014 with statements from LogMeIn about their plans.
Mikogo is the perfect solution for remote support and a great alternative. The Mikogo software enables users to help their friends and family with their computer problems live over the Web, without having to visit them. Mikogo users can control the keyboard and mouse of the distant computer remotely and everything displayed on the distant computer is visible on the Mikogo user's computer.
"We understand that private users have different needs to companies and we make an effort to support the private user," explains Mark Zondler, Mikogo's Managing Director. "We have already received many visitors to our website who are inquiring about our services since they lost LogMeIn Free and we look forward to meeting their needs for a remote support solution."
Mikogo offers a freemium model with both paid subscriptions and a free version, which includes all the remote support features, is available for personal use at no cost, and is an ideal solution for anyone looking to remotely support friends and family over the Web. There are no limitations to the length of support sessions or restrictions on the number of sessions a user can host.
To get started, users can create a Mikogo account and benefit from all the Pro features for the first 14 days. The account will continue after that period, all remote support features remain for the user, and the user can continue to use the software for as long and as often as they wish.
Users can sign up for an account today on the Mikogo website.
Press Contact:
Andrew Donnelly
Email: adonnelly(at)mikogo(dot)com
About Mikogo
Mikogo incorporates innovative desktop sharing technology to provide an easy-to-use online meeting solution for high-quality online collaboration. Used by more than 1 million registered users in over 180 countries, Mikogo's customers consist primarily of small- to medium-sized businesses that use the software for online meetings, web conferencing, remote support and online trainings. At present, more than 3,000 corporate customers are using the Mikogo technology and benefiting from significantly reduced travel time and travel expenses.