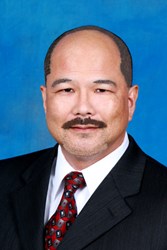 Although the new California restrictions do represent more hoops that businesses will have to jump through as part of the hiring process, they're not likely to cripple many companies
Los Angeles, CA (PRWEB) January 27, 2014
Thanks to a new law, California employers have to be extra cautious about asking job candidates about any criminal convictions, according to Brian Inamine, a veteran LeClairRyan labor and employment attorney.
Effective January 1, SB 530 amended the California Labor Code to prohibit public and private employers from asking job applicants about criminal records that have been expunged, sealed or dismissed. A companion bill that is effective July 1, 2014, AB 218, will bar public sector employers from asking about criminal records on employment applications.
"The good news is that SB 530 doesn't break entirely new ground, but instead modifies existing law," explains Inamine, a shareholder in the Los Angeles office of the national law firm. "The bad news is that it represents one more hurdle that businesses have to contend with."
The new statute prohibits public and private employers from asking job applicants about criminal records that have been expunged, sealed or dismissed, he adds. An intentional violation may result in a penalty equal to the greater of $500 or treble actual damages, plus reasonable attorney's fees and other costs, and a fine not to exceed $500.
SB 530 represents an amendment to California's Labor Code section 432.7, which already prohibits most public and private employers from asking job applicants to disclose information about an arrest or detention that did not result in a conviction, or one that resulted in admission to a pretrial or post-trial diversion program. Current law also prohibits employers from considering these issues in making a hiring decision.
"There are some exemptions, including prospective employers that are required by law to obtain arrest or detention information," Inamine notes. "Also, a prospective employer is likely to be exempted if the job will require the applicant to possess or to use a firearm in the course of his or her employment."
He says businesses should consider revising their hiring policies and procedures to conform to the statute. "Companies should ensure that their human resources department and other employees and managers understand the new law," counsels Inamine. "HR and other managers should also sign a statement that they have received the handbook and acknowledge their awareness of the restrictions concerning criminal queries during employment interviews."
He adds that some states like Colorado already have similar laws that protect sealed arrests or convictions from employers' queries. Other states, including Texas and Virginia, prohibit employers from requiring candidates to disclose expunged records.
"Although the new California restrictions do represent more hoops that businesses will have to jump through as part of the hiring process, they're not likely to cripple many companies," Inamine says. "The state legislature passed this law because of concerns that the courts considered these people to be rehabilitated, but skeptical employers would not hire them because of worries about their past record. But if the offense was committed when the applicant was a juvenile, or if the charge was dismissed, then it was likely a relatively minor breach of law anyway."
About LeClairRyan
As a trusted advisor, LeClairRyan provides business counsel and client representation in corporate law and litigation. In this role, the firm applies its knowledge, insight and skill to help clients achieve their business objectives while managing and minimizing their legal risks, difficulties and expenses. With offices in California, Connecticut, Massachusetts, Michigan, New Jersey, New York, Pennsylvania, Virginia and Washington, D.C., the firm has approximately 350 attorneys representing a wide variety of clients throughout the nation. For more information about LeClairRyan, visit http://www.leclairryan.com.
Press Contacts: At Parness & Associates Public Relations, Marty Gitlin (631) 765-8519, mgitlin(at)parnesspr(dot)com or Bill Parness, (732) 290-0121, bparness(at)parnesspr(dot)com