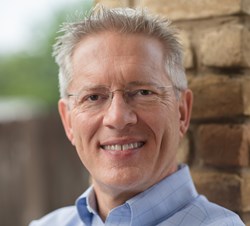 Regret is one of the silent killers of happiness, health and success. It can poison relationships, sap energy and harm careers.
Robinson, TX (PRWEB) January 28, 2014
True Course has announced the release of their Without Regret Learning Suite based on the book "Without Regret" by Dr. J. Michael Godfrey, founder and president of the organization. Set to launch on February 4, 2014, the Suite includes the book, a learning guide, a group leader guide, an audio jump-start program, and a "quick-coach" option for support to individuals and groups in their personal development.
Regret is one of the silent killers of happiness, health and success. It can poison relationships, sap energy and harm careers. Without Regret, exposes the damage that regret can cause and reveals how people can be free from it forever. Godfrey says he developed the suite because "the work of personal development can be challenging and we want to provide all the support we can to those who take up the work of living without regret." Godfrey's research and work with highly successful professionals, clergy, and leaders, along with personal experience, led to his discovery of the power of regret…and key tools to eliminate it.
"Without Regret tackles many issues common to our times: productivity, communication, burnout, sabotage and how to live a life you design instead of a life that just happens to you… Without Regret will make you a better person and a winner at the game of life," according to Grant Teaff, Executive Director of the American Football Coaches Association.
The Learner Guide and Group Leader Guide use a question and answer approach in a coaching style to invite the learners to understand the concepts and take action on the 3 key steps to live without regret -- Form, Perform, and Transform. The group leader guide integrates seamlessly with the learner guide so that a person can work independently then participate in a group for support and learning.
The Without Regret Jump-Start was recorded from a live, well-reviewed webinar and released to "support people in getting a quick and strong start on forming their foundational plans and receive some motivation to action from me, the author," says Godfrey. True Course is also offering a quick coach session to support learning in forming those foundational plans.
Now in its 11th year, True Course utilizes the unique mentoring, coaching, and consulting approach designed by Godfrey to generate exceptional results in supporting individuals and teams to be more, see more, and achieve more in their personal lives, relationships, and careers. The True Course approach is reinventing the way people address personal development and teamwork. True Course Mentoring is nationally recognized and received the "Malcolm S. Knowles Award for Outstanding Adult Education Program" from the American Association of Adult and Continuing Education. True Course has served thousands of individuals in its short history and its corporate clients include Alliance Bank, Summit Dental, Chick-fil-A of Longview, Pasadena Family Dental, Texas Life Insurance Company, Waco Foundation, as well as numerous churches across denominational lines.
As lead mentor and coach at True Course, Dr. Godfrey gives business professionals the tools they need to make significant changes, become better leaders, reduce stress, get ahead professionally, and reach goals faster—in and out of the office.
True Course Life & Leadership Development is an award-winning mentoring coaching, and consulting resource providing fully-customized services since in 2003. Founded and led by J. Michael Godfrey, True Course is comprised of two organizations: True Course Living, Learning Leading, LLC serving businesses and professionals and True Course Ministries, Inc. a non-profit serving churches and clergy. Located in Waco, TX, True Course serves clients nationally and internationally.