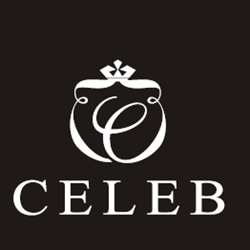 I ordered this dress, slightly sceptical as to the quality and fit of the dress. When it arrived, I was put at ease! It has the best quality, I ordered it in blue and it was exactly as I had expected. It was perfect! Thank you Celebrity Dresses.
(PRWEB) January 24, 2014
Many classy red carpet dresses have been witnessed at the 2014 Golden Globe Awards. Most of the red carpet dresses feature single color simple design. There are also several formal dresses that feature impressive color block designs. Generally speaking, the dresses seen on the red carpet of this year's Golden Globe Awards are elegant and stylish.
Designers at TheCelebrityDresses.com have studied designs of all the celebrity dresses seen at the 2014 Golden Globe Awards. They have successfully made inspired versions of most of the evening dresses, such as Laura Carmichael's strapless white and black color block dress and Emma Roberts' demure black long evening dress.
The inspired Golden Globe celebrity dresses, now for sale at TheCelebrityDresses.com, feature very competitive prices and huge similarity to the original dresses. It is a good option to wear a Golden Globe style formal dress to 2014 formal events.
TCD has created many prom dresses inspired by classic Golden Globe dresses from previous Golden Globe Awards, such as Eva Longoria's black lace formal dress and Miranda Kerr's sexy burgundy long evening dress from 2013 Golden Globe Awards.
TheCelebrityDresses.com's mission is to make affordable celebrity inspired formal dresses for ordinary girls. It has created thousands of beautiful prom and evening dresses during the past 4 years which were loved by customers from all over the world. TheCelebrityDresses.com is now the #1 online store to get celebrity dresses for less.