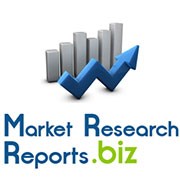 China Leather Shoes Industry
(PRWEB) January 24, 2014
Due to slowdown in economic growth both in China and beyond in 2012-2013, leather shoes manufacturers and leather shoes retailers shouldered grave operation pressure in the wake of the slowdown in the industry.
Output & Consumption
The economic slowdown frustrates Chinese consumers who have weakening willingness to buying non-necessities such as leather shoes. As such, adverse factors, including price hike of raw materials, growing exchange rate and soaring labor cost, bring tough business environment for entrepreneurs who, in turn, hold pessimistic attitude towards future development. In 2012-2013, both the output and consumption of China leather shoes industry witnessed a decline, with the output growth rates down to 5.29% and 7.45%, respectively, while the consumption growth rates down to 9.22% and 8.42%, a level well below the 2010 boom albeit its outperforming the 2011 level. Thus far, the confidence of both consumers and entrepreneurs has yet substantively changed for better. Given this, it is expected that the growth rates for both the output and consumption in China leather shoes industry will sustain slight decline tendency between 2014 and 2015.
Browse full report with TOC: http://www.marketresearchreports.biz/analysis-details/china-leather-shoes-industry-report-2013-2015.
Export
Anti-dumping investigations launched by many countries on made-in-China leather shoes are very frequent for a long time, which forces Chinese industrial players to bear higher import tariff and anti-dumping duty. In Nov.2012, Zhejiang Aokang Shoes won a lawsuit in an anti-dumping case, which cheered up Chinese leather shoes makers' export confidence to some extent. According to the estimate, the export volume of made-in-China leather shoes will realize slight growth in upcoming two years.
Industrial Cluster
The production of leather shoes in China still concentrates in Fujian, Zhejiang and Guangdong provinces, the combined output of which accounted for 69.62% of China's total in 2013. As a result of the growing wages and decreasing labor resources, leather shoes enterprises in the three provinces are encountered with higher operation pressure. In the meanwhile, some leather shoes producers are transferring their production bases to West and Central China where feature abundant labor resources and lower pay. It is projected that the leather shoes output of these three provinces will occupy a decreased proportion of the total in China, and that the output in Hunan, Chongqing and Sichuan will see a rise.
Marketing Channel
Along with the ceaseless improvement and development of e-commerce, China online shopping industry has long been maintaining booming development. In 2013, the market size of China online shopping industry soared by 40% year-on-year to roughly RMB1.82424 trillion. Many leading leather shoes enterprises including Belle, Aokang, Red Dragonfly, Yearcon and Mulinsen have jumped on e-commerce business by opening up flagship stores or franchised stores through the platform of Tmall, JD and other well-known B2C websites.
To get download full report with TOC: http://www.marketresearchreports.biz/sample/sample/185592.
Table of Content
1. Leather Shoes Industry
1.1 Overview of Leather Shoes
1.1.1 Definition
1.1.2 Dermal Mark
1.1.3 Gross Margin
1.2 Global Pattern
1.2.1 Industry Pattern
2. China Leather Shoes Market
2.1 Output
2.2 Consumption
2.2.1 Total Consumption
2.2.2 Per Capita Consumption
2.3 Exports
2.4 Market Segment
3. Regional Market
3.1 Regional Pattern
3.2 Development in Fujian
3.3 Development in Zhejiang
4. Marketing Channel
4.1 Product Price
4.2 Brand Strategy
4.3 Marketing Channel
4.4 Network Marketing
4.4.1 Network Marketing Scale
To read complete report with TOC: http://www.marketresearchreports.biz/analysis/185592
5. Leather Market
5.1 Classification of Leather
5.2 Industry Status
5.3 Output and Import
5.4 Competitive Landscape
6. Key Enterprises
6.1 Belle International Holdings Limited
6.1.1 Profile
6.1.2 Business Performance
6.1.3 Revenue Structure
6.1.4 Gross Margin
6.1.5 Distribution Network
6.1.6 New Business Development Layout
6.2 DAPHNE International Holdings Limited
6.2.1 Profile
6.2.2 Business Performance
6.2.3 Revenue Structure
6.2.4 Gross Margin
6.2.5 Distribution Network
6.3 ZheJiang AoKang Shoes Co., Ltd.
6.3.1 Profile
6.3.2 Business Performance
7. Summary
7.1 Leather Shoes Industry Development Trendency
7.1.1 Negative Factor
7.1.2 Positive Factor
7.1.3 Development Trendency Summary
7.2 Comparison of Listed Companies
7.2.1 Revenue
7.2.2 Net Income
7.2.3 Gross Margin and Net Profit Margin
7.2.4 Retail Stores
Latest Reports:
Global And China Automotive Industrial Robotics Industry Report, 2013 - 2014
http://www.marketresearchreports.biz/analysis-details/global-and-china-automotive-industrial-robotics-industry-report2013-2014
The global industrial robotics market valued around USD11.156 billion in 2012, but the value slumped by 17% to USD9.249 billion in 2013 because of the yen depreciation and a significant decline in the average price of industrial robotics.
In 2013, the global shipment of industrial robotics slightly rose by 2%. Japan's industrial robotics shipment fell by 7.3% to 106,225 sets, and the average selling price dropped from JPY4.72 million in 2012 to JPY4.52 million in 2013. Thanks to the strong recovery in Europe, the U.S. and Japan, their demand for industrial robotics will not be less than China in 2014. The global market value is expected to increase by 3.5% to USD9.569 billion in the same year.
Although Japan's industrial robotics shipment declines, Japanese companies still act as the global overlord, enjoying the estimated 52.0% market share in 2013, whilst German companies were expected to occupy approximately 21.7% market share.
Welding robots account for 50% of industrial robotics, requiring high precision. In this point, even Germany can not compete with Japan. For example, only two Japanese companies in the world can produce robot reducers; one is Nabtesco with the global market share of approximately 90% and the annual sales revenue of about USD500-600 million, the other is Harmonic Drive System with the annual sales of roughly USD55-65 million.
To Get Full Report With TOC: http://www.marketresearchreports.biz/sample/sample/184768
Table of Content
1 Introduction to Industrial Robotics
1.1 History
1.2 Cost Structure
2 Global Industrial Robotics Market
2.1 Scale
2.2 Regional Analysis
2.3 Downstream
2.4 Service Robotics
2.5 Industrial Distribution in China
2.6 China's Import and Export
3 Industrial Robotics Industry
3.1 Supply Chain
3.2 Global Industrial Ranking
3.3 Japan\'s Industrial Research
3.4 Japan\'s Industrial Structure
3.5 Automotive Industrial Robotics Industry
3.6 Overview of Chinese Automobile Market
China Filling Station And Gas Station Industry Report, 2013 - 2016
http://www.marketresearchreports.biz/analysis-details/china-filling-station-and-gas-station-industry-report-2013-2016
By the end of 2012, China has had a total of 96,313 filling stations, an increase of 875 or up 0.92% compared to 2011, including 51,854 SOE filling stations (53.8% of the total), 42,425 private filling stations (44.1%) and 2,034 filling stations with foreign capital (2.1%).
China's filling station market in recent years has shown two main characteristics. First, because of the vigorous growth of car ownership (a CAGR of 16.24% in 2007-2012), the average number of cars served by each filling station is consequently growing rapidly (CAGR of 15.74% in 2007-2012).
Second, the rapid development of non-oil business in Chinese filling stations, which is specifically manifested as convenience stores, lubricating oil stores, asset leasing, advertising, car washing, car repairing, catering, weighbridge, ATMs, communications, lotteries and other multiple business forms. In 2009-2012 the number of Chinese filling stations conducting non-oil business rose from 21,000 to 37,000, and sales value of non-oil business surged from RMB6 billion to RMB19.6 billion at a CAGR of 48.4%.
Table of Content
1. Overview of Filling Station Industry
1.1 Definition and Classification
1.1.1 Definition
1.1.2 Classification
1.2 Major Clients and Consumption Characteristics
1.3 Business Model and Strategy of Filling Stations at home and Abroad
1.3.1 Business Model (By Entities)
1.3.1.1 COCO
1.3.1.2 CODO
1.3.1.3 DODO
1.3.1.4 Franchise
To Get Full Report With TOC: http://www.marketresearchreports.biz/sample/sample/184770
2. China Refined Oil and Filling Station Market
2.1 Refined Oil Production and Sales
2.2 Refined Oil Production and Sales by Segmented Products
2.2.1 Diesel
2.2.2 Gasoline
2.2.3 Kerosene
2.3 Refined Oil Prices
2.3.1 Gasoline
2.3.2 Diesel
3. China Motor Vehicle and Filling Station Market
3.1 Motor Vehicle Ownership
3.1.1 Overall Market
3.1.2 Regional Market
3.2 Vehicle Production
3.2.1 Overall Market
3.2.2 Vehicle Production (by Models)
3.2.3 Vehicle Production (by Power)
3.3 Car Ownership
4. Global and Chinese Gas Station Market
4.1 Market Overview
4.1.1 Overview
4.1.2 Natural Gas Station
4.1.3 LPG Station
4.2 Natural Gas Vehicles
4.2.1 Market Overview
4.2.2 Global Market
4.2.3 Chinese Market
About Us
Marketresearchreports.biz is the most comprehensive collection of market research reports. Marketresearchreports.biz services are especially designed to save time and money of our clients. We are a one stop solution for all your research needs, our main offerings are syndicated research reports, custom research, subscription access and consulting services. We serve all sizes and types of companies spanning across various industries.
Contact
M/s Sheela
90 Sate Street, Suite 700
Albany, NY 12207
Tel: +1-518-618-1030
USA - Canada Toll Free: 866-997-4948
Email: sales(at)marketresearchreports(dot)biz
Website: http://www.marketresearchreports.biz/
Blog: http://mrrbiz.blogspot.com/