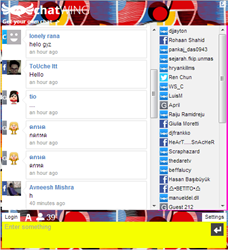 Boston, MA (PRWEB) January 27, 2014
Chatwing Team is now considering an online research service that will be introduced for 2014. The research service will cover different niches and the scope will be discussed by the developers. Here are the foreseen benefits of Chatwing's online research service:

Saves clients' time. Chatwing's research service is considered an outsourced task that will be offered to clients from different places. As long as the requests are related to research and analysis, the Chatwing chat software will deliver the task. By outsourcing the research process, clients can save time and they can focus on their other goals.
Expands market knowledge. The chatroom research service will also cover market research. Entrepreneurs can use this leverage to have a successful business start-up. Additionally, aspiring entrepreneurs will be able to save money which can then be used to fund other aspects of their businesses.
Social media demographics. Clients who want to penetrate the largeness of social media can have an easier campaign with a dedicated research service. Chatwing chat room software developers can run a short analysis regarding product knowledge, strong focus groups, and consumer choices.
It is still tentative if Chatwing Team will allow virtual coins for the online research service. For more updates, web users can check out Chatwing's website chat app and Facebook page.
About Chatwing.com
Chatwing.com is a company that has brought innovation to the modern chat widget. Operating for more than five years now, Chatwing and its team of developers have dozens of ideas ready to be introduced to the public. The Chatwing chat app is an easy-to-use online tool that can help web users interact with each other and can also generate continuous traffic. Chatwing will always be a "freemium" application for everyone.