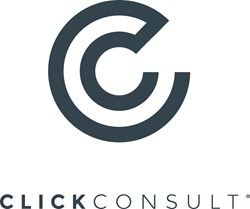 Being based in the North, we're very proud to lend our support as we're passionate about anything that promotes talent in the region.
Hooton, Cheshire (PRWEB UK) 26 January 2014
Leading digital agency Click Consult is delighted to announce that it is sponsoring The Prolific North Awards 2014.
Now in their second year, the awards, which are run by the Manchester-based publishing company Prolific North, recognise and reward outstanding campaigns and exceptional talent in the creative and media industries across the North.
With 22 categories including best website, TV programme and B2B Marketing/integrated communications campaign, the awards will be judged by a panel of prominent industry experts, including Industry Head of Google UK, Andy Barke; Programme Editor at ITN, Richard Frediani and Principal Lecturer in Digital Marketing & Enterprise at MMU Business School, Dave Edmundson-Bird. Each judge will evaluate the entries of just a few categories relevant to their specialism.
Entries are invited from organisations that are headquartered or have an operational base in the North, or their representatives. Approval must be sought from all parties before submission. Entrants need to complete the online entry form or download the entry form from The Prolific North Awards 2014 website.
The awards close for entries on 14 February 2014 and the shortlists will be announced on 14 March 2014. An award ceremony will take place on Thursday 1 May 2014 at The Point, Lancashire County Cricket Club.
"These awards are a fantastic opportunity for creative and media organisations to gain serious industry recognition and exposure," said Matt Bullas, CEO at Click Consult. "Being based in the North, we're very proud to lend our support as we're passionate about anything that promotes talent in the region. The categories are diverse so should attract a wide range of expertise. We look forward to seeing the shortlist in March and finding out the winners at the awards dinner in May."
For more information about Click Consult and its services, visit http://www.click.co.uk or call 0845 205 0292.
About Click Consult:
Located in North West England, Click Consult is one of the UK's leading digital marketing agencies. With over 60 professionals employed and with a portfolio of over 200 clients from across the UK, Click Consult works with businesses looking for a tangible, measurable return on investment in digital marketing.
Search marketing is at the heart of Click Consult's offering, but it also provides a range of other web services, including content management, conversion rate optimisation and social media. Click Consult is a Google AdWords and Microsoft adExcellence certified company.