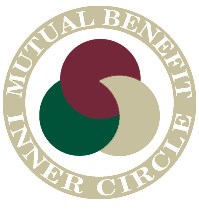 Huntingdon, PA (PRWEB) January 27, 2014
Mutual Benefit Group is pleased to announce that it is honoring ten agencies as members of its Inner Circle based on 2013 results.
They are Affolder & Associates Inc., Pittsburgh, PA; Beiler-Ardrey Insurance Agency Inc., Gap, PA; Indiana Insurance, Indiana, PA; Jack M. Shuck Agency Inc., Huntingdon, PA; Kenneth C. Grant Inc., Coatesville, PA; Malagise and Associates Inc., Bridgewater, PA; Nelson Insurance Services Inc., Eldersburg, MD; Peebly Insurance Inc., Greensburg, PA; Strickler Insurance Agency Inc., Lebanon, PA; and Wolfe Agency Inc., Ford City, PA.
This marks the eighth year in Inner Circle for The Jack M. Shuck Agency. Malagise & Associates is being honored for its fourth year; Nelson Insurance for its third; and Beiler-Ardrey, Kenneth C. Grant, and Affolder & Associates for their second years. Making the list for the very first time are Peebly Insurance, Indiana Insurance, Strickler Insurance, and the Wolfe Agency.
MBG has been rewarding agents for consistent growth and profitability via the Inner Circle Program since 1993. To qualify, an agency must write at least $400,000 of premium with MBG; maintain a three-year loss ratio of 50% or less, with no stop loss applied; and show positive premium growth.
The honorees are among the 250 independent insurance agents who represent Mutual Benefit Group throughout Pennsylvania and Maryland.
Mutual Benefit Group is a regional property/casualty insurance carrier headquartered in Huntingdon, Pennsylvania, that has been providing coverage for personal autos, homes, and businesses since 1908. The company's insurance products are underwritten through its member companies, Mutual Benefit Insurance Company and Select Risk Insurance Company. Rated A- (Excellent) by A.M. Best, Mutual Benefit serves 80,000 policyholders in Pennsylvania and Maryland through 250 independent insurance agents. Mutual Benefit Group was awarded a 2013 Stakeholder Team Accomplishment Recognition (STAR) (TM) award from Demotech, Inc., a financial analysis firm specializing in evaluating the financial stability of regional and specialty insurers. Only 44, or 1.6%, of the 2,736 carriers reviewed by Demotech received the STAR (TM) award based on their 2012 operating results. Mutual Benefit Group was also named to the list of Best Places to Work in Pennsylvania for 2013. This was the fifth consecutive year that the firm has qualified for the list.