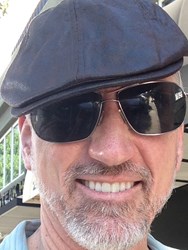 Our group will truly be transformative within safety-critical industries.
Providence, RI (PRWEB) January 27, 2014
Vector Software, the world's leading provider of innovative software solutions for testing safety and mission critical embedded applications, announced today that Vance Hilderman has joined the company as Director of Global Services. Vance's blend of safety-critical software and systems engineering skills plus deep domain expertise in regulated industries is a perfect complement to the existing product offerings of Vector Software.
Hilderman has trained over 9,000 engineers and managers in 40 countries in development methodologies, and standards compliance, in a variety of industries, including: avionics, medical device, industrial controls, automotive, railway, and telecom. He has also authored the definitive book on certifying airborne systems: Avionics Certificaton – A Complete Guide to DO-178B & DO-254.
In his new position, Hilderman is responsible for building service offerings that go well beyond just consulting. The goal of the Global Services team is to help VectorCAST customers implement best practices for Software Development and Test, with a goal of improving software quality, and make Software Certification as efficient as possible.
While many professional services organizations make their clients dependent on their consultants to function, Hilderman has a different approach — he focuses on mentoring organizations for self-sufficiency and success. Mr. Hilderman makes his home in Los Angeles, participates in software/computer forums, and does keynote addresses at a wide variety of safety-critical systems events.
"Our group will truly be transformative within safety-critical industries," said Hilderman, "this is not outsourcing – VectorCAST Global Services will work alongside our clients to mentor best practices and enable the client to develop internal expertise, while maintaining control of their intellectual property."
"We're extremely pleased to have added a professional with Vance's expertise" said William McCaffrey, Chief Operating Officer of Vector Software. "With his track record of success, and thought leadership in the safety-critical space, Vance is the perfect person to head our Global Services group."
About Vector Software, Inc.
Vector Software is the world's leading provider of software testing solutions for safety and business critical embedded applications. Companies worldwide in automotive, aerospace, medical devices, industrial controls, rail, and other business critical sectors rely on Vector Software's VectorCAST™. By automating and managing the complex tasks associated with unit, integration, and system-level testing, VectorCAST helps organizations accelerate development and ensure the reliability of their embedded software applications. Founded in 1989 by embedded software engineers, Vector Software is headquartered in East Greenwich, Rhode Island USA with offices worldwide and a world-class team of support and technology partners. To learn more, visit: http://www.vectorcast.com. Follow Vector Software on Facebook, Google+, LinkedIn, Twitter, and YouTube.