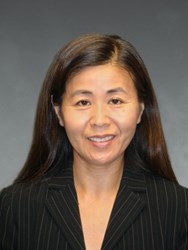 Denver, CO (PRWEB) January 27, 2014
Holland & Hart LLP is pleased to announce that Misae Nishikura, director of recruitment and professional development for the firm, has been named to the board of directors for the Center for Legal Inclusiveness (CLI).
CLI is dedicated to advancing diversity in the legal profession by actively educating and supporting private and public sector legal organizations in their own individual campaigns to create cultures of inclusion. CLI was founded in 2007 and is headquartered in Denver.
Nishikura will serve a three-year term on the board as a member of the marketing committee.
In her role at Holland & Hart Nishikura helps secure top talent for the firm and provides professional development for its attorneys.
She is a former in-house counsel at Asia Investment Partners and a former assistant dean of the University of Denver's Career Development Center.
She holds a J.D. from the University of Denver College of Law.
About Holland & Hart
Holland & Hart LLP delivers integrated legal solutions to regional, national and international clients of all sizes.
Since its inception in 1947, Holland & Hart's more than 450 lawyers have consistently been recognized by leading national and international peer and industry review organizations for innovation and dedication to the practice of law.
For more information, visit http://www.hollandhart.com.