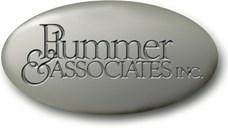 (PRWEB) January 26, 2014
The demanding retail environment requires executives with higher education. Back in the 1960's retailers aggressively started recruiting college graduates. In the survey conducted by Plummer & Associates, a New Canaan, Connecticut executive search firm specializing in the retail industry shows 88% of the CEOs of the top 100 retailers have college degrees. That compares favorably with the 93% of Fortune 500 (all industries) CEOs. This 88% also compares favorably with the 2008 study of retailers conducted by Plummer & Associates which showed 85% had college degrees and the 2002 study which indicated 60% had college degrees.
Retailers now need to recruit executives with advanced degrees. Of the Fortune 500 CEOs, 68% have advanced degrees (MA, MS, MBA, Ph.D., JD) while retail only has 35%. Retailers have not made much progress attracting/developing CEOs with advanced degrees as our studies in 2002 and 2008 show 37% and 29% respectively.
Note: The supermarket industry has the largest population of CEOs w/o a college degree. This is followed by a group of entrepreneurs who built significant businesses. (i.e. Michael Dell at Dell Computers). The retailers surveyed are the top 100 based upon sales volume and includes those who operate store, catalog, e-commerce, and/or direct sales channels. The Fortune 500 statistics are from US NEWS May 14, 2012.
Retailing is a big part of our economy and the landscape is constantly changing. Through internal growth and consolidation, the retail industry is now composed of more large national and international chains versus the smaller regional chains which existed up until the 1980s. As a result, the CEO's of these large retailers need sophisticated tools to meet the challenges they will face in the near future.
Challenges the industry faces include:
An oversaturation of retail stores. There is too much retail space for our population and too many retailers (including online retailers) are dividing up the sales pie.
Retailers are increasingly international, adding to the complexities of managing the business.
Growing options for the consumer; not only are there retail stores, but also direct sales, catalog retailers, online retailers, and rapid delivery choices that compete for the store customer.
Marketing options are growing. Retailers must keep abreast of new technologies (CRM, Texting, Emails, Twitter, Instagram, Social Media, Direct Mail, Advertising (Print, Broadcast, on line), etc.) Retailers also need to build a brand strategy which is reflected in the facilities, the products carried, the employee service levels and the overall experience in the store. They also need to understand "omni-channel" marketing to ensure that the customer's brand expectations are consistently met whether through the retail store, the catalog operation, or the e-commerce operation. It is of utmost importance that retailers learn how to segment and target customers and fashion a product assortment, ambiance, and service to meet customer expectations.
Price competition is severe. All channels need to take costs out of their operations so they can be price competitive. Customers will pay more for a product if they perceive a difference in service which is of value to them, but this value needs to be justified by research.
Retailers with stores need to maximize four wall contribution. They will need to "right size" operations. They need to maximize efficiencies of their supply chain operations.
Retailers with stores need to deal with "showrooming." If online customers visit stores to evaluate products, these stores need to capture the sale immediately by having a competitive price and an environment to close the sale.
Retailers need to recruit and develop well-educated talent to make a difference. Talent is needed in merchandising, marketing, supply chain operations, and in the stores to meet customer expectations and to minimize costs.
Plummer & Associates is a highly respected boutique executive search firm which specializes in recruiting senior level executives for the direct-to-consumer industry (retail, retail services, direct marketing and sales, e-commerce, catalog, food service, and businesses which sell to this industry segment). Based in New Canaan, Connecticut, Plummer & Associates conducts assignments in the U.S. and globally.
For more information: http://www.plummersearch.com or contact
John Plummer
jplummer(at)plummersearch(dot)com
Plummer & Associates
P.O. Box 607
New Canaan, CT 06840
Phone: 800 603 9981