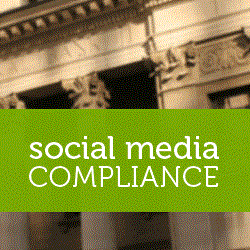 "In our search for a solution to help eliminate the risks of violations and fines, GREMLN's social media dashboard and compliance toolkit stood out as the one that would make it possible and easy for our members to get involved." Michael P Smith, CEO NYBA
St. Louis, MO (PRWEB) January 27, 2014
The New York Bankers Association (NYBA) endorsed St. Louis-based GREMLN, a secure social media software company, as the recommended social media management and compliance toolkit for all NYBA-member financial institutions. This endorsement echoes the strong desire for financial institutions across the country to incorporate social media into their business efforts in order to meet customer need and remain compliant with industry regulations. In December 2013, the FFIEC and its member organizations officially adopted social media compliance guidelines. As such, financial institutions held to these regulations are strongly encouraged to securely participate in and monitor social media.
Financial services professionals are actively embracing social media; according to a study by LinkedIn and FTI consulting, 75% of financial advisors using at least one social network for business purposes. Regulatory guidance warns that financial institutions are held accountable for employees' business communications made via social media. Regulators' strong encouragement of careful brand monitoring, social media moderation, and archival practices means banks must be careful to monitor and protect themselves, their employees, and their customers against non-compliant behavior. Social media software company GREMLN continues to be endorsed by financial institutions across the country, most recently adding the New York Bankers Association (NYBA) to its client base.
"We know that the use of social media for marketing and engagement is crucial for our members. GREMLN's social media dashboard and compliance toolkit makes it possible – and easy – for our members to moderate their social media posts, filter non-compliant keywords, and archive their social media activities as outlined by industry regulations," said Michael P. Smith, NYBA's President and CEO.
A recent study by Forrester found that 70% of consumers trust brand recommendations from their friends when making purchasing decisions, and Forbes reported that 82% of consumers trust a company more if they are involved on social media. Financial services are no different – 83% of consumers believe it is important to read user-generated content before making a decision about banking or other financial services (Bazaar Voice). GREMLN's unique compliance toolkit and social media management system provide financial institutions with the requisite features they need to securely participate in social media.
GREMLN's web-based platform offers compliance tools designed to regulate all social media activity. GREMLN's software includes team management, approval, filtration, and archiving capabilities – along with marketing and ROI tracking tools – making it an ideal fit for financial services and other regulated industries.
"GREMLN is committed to supporting secure participation in social media," said GREMLN's CEO Ryan Bell. "We're passionate about helping regulated industries get started, and work to strip away those fears that so often go hand-in-hand with financial services and social media."
###
For more information about GREMLN, please visit GREMLN.com, or contact David Bell by phone, (314) 915-8738, or by email, david.bell(at)GREMLN(dot)com.