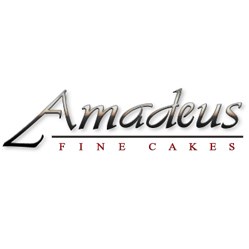 Valentine's Day can be made extra special with these delicious desserts to share
Thornhill, Ontario (PRWEB) January 28, 2014
Amadeus Fine Cakes, Toronto's premier pastry shop, is the perfect place to get delectable cakes or pastries to make Valentine's Day a day to remember for couples and families alike. With traditional European recipes and new techniques being used every day, there is the perfect and most unique pastry for every celebration at this bakery.
The master chefs that work behind the scenes at this fine bakery received their training in Paris, France. After culinary school in Paris, they brought their culinary expertise to Toronto to spread the divine taste of European pastries to other parts of the world. Their menu consists of delicious cakes, tarts, pastries, cookies. They also have a gluten free and non-dairy menu for those that have a restricted diet. Their vast menu includes seasonal items, which change as the seasons change, as well as a variety of cakes and pastries that they carry year round.
A specialty that Amadeus Fine Cakes carries is their custom cakes. For those clients that really want to impress a loved one this Valentine's Day, Amadeus makes spectacular cakes that can be customized to reflect the love, passions or hobbies that a couple shares. They offer such a beautiful way to let that special someone know just what they mean. For those that prefer to have the decisions made for them, there are delectable choices, such as Red Velvet Cake, Chocolate Raspberry and Tiramisu to name a few. The hardest part will be deciding which cake to choose, there is such a vast array of choices that choosing just one can be quite the endeavor!
For a more petite dessert, Amadeus also has a wonderful variety of pastries. The delectable choices include Raspberry Mousse, Hazelnut Meringue and Eclairs among many others. Pastries are a wonderful way to taste the exquisite desserts of Europe without having an entire cake to eat. Valentine's Day can be made extra special with these delicious desserts to share.
For more information about the exquisite European desserts at Amadeus Fine Cakes, visit them online at http://www.amadeusfinecakes.com/.
About Amadeus Fine Cakes:
Opening in 1991, Amadeus Fine Cakes was the first bakery of its kind to hit Toronto. The chefs that began the bakery wanted to bring the tastes of Europe to Toronto, which has since created the "best pastry shop in Toronto." Starting off with a few European pastries, Amadeus has since expanded to include innovative European techniques to consistently bring new cakes and pastries to its clients. The chefs at Amadeus only use the finest ingredients to ensure that every cake, pastry or cookie that has Amadeus name on it is of the utmost quality and design to help make all celebrations special.