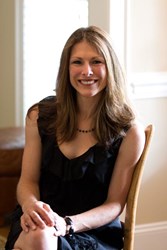 Love the Arts will teach children that there are many artistic career paths they can take.
Charlotte, NC (PRWEB) January 27, 2014
Melissa Perry Moraja, CEO of Melissa Productions and Award Winning Author, is excited to announce that she will be signing her children's fantasy books and selling her hand painted wine glasses at the Love the Arts Event held at Antioch Elementary school with a portion of the proceeds going to support her daughter's type 1 diabetes.
"I love the arts! And I'm excited to be part of an event that gives children an opportunity to see possible artistic careers that they could pursue," shares Melissa. "This event will also allow me to raise awareness and support for my daughter's type 1 diabetes disease."
Melissa will be signing her Mom's Choice Award winning children's fantasy chapter book, Madison and GA (My Guardian Angel) The Tale of the Slimy Spitball along with other books in the Wunderkind Family children's chapter book series and Splatter and Friends picture book series. In addition, she will be premiering her hand painted wine glasses.
"There are so many creative paths children can take and this event will showcase many," Melissa said. "In fact, my nine year old twin daughter with type 1 diabetes will be playing a song on the piano at the event."
Melissa will be giving a portion of the proceeds from the event to support the Juvenile Diabetes Research Foundation. Her daughter was diagnosed with type 1 diabetes on November 4, 2011 at the age of seven years old.
Love the Arts Event will be showcasing local artistic and musical talent of all ages. The event will be held at Antioch Elementary school in Union County, North Carolina on February 7, 2014. For more information, please visit http://antioch.ucps.k12.nc.us/.
About Melissa Productions, Inc.: Melissa Perry Moraja is an entrepreneurial mom, a multifaceted business woman and a creative producer, authoring and illustrating numerous children's stories and self-help books. Founded in 2009, Melissa Production's mission is to offer humorous, inspirational products and services that promote self-awareness, creative learning, and leadership with the family in mind.With popular story book characters like Splatter, she speaks to children's hearts through color and parents thoughts by providing educational stories. For more information, please visit http://www.melissaproductions.com.
About JDRF: The Juvenile Diabetes Research Foundation is a global leader in the fight against type 1 diabetes (T1D). Their mission is to discover, develop and deliver advances that cure, treat and prevent Type 1 Diabetes. For more information on JDRF, please go to http://www.jdrf.org.
Contact:
Melissa Perry Moraja
Founder and CEO, Melissa Productions, Inc.
704-246-7304
http://www.melissaproductions.com