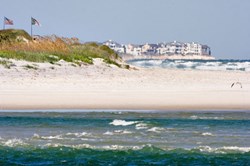 Yankees Are Welcome In NC! - Todd Koepke
Charlotte, NC (PRWEB) January 29, 2014
Todd Koepke and Tom Tulowiecki, owners of T-N-T Moving Systems in Charlotte, NC have created a discount moving program for people that are moving more than 100 miles. Todd is originally from New Jersey and jokes that their program is intended to move more Yankees to the south but the real reason is that he sympathizes with long distance movers. "It's more emotionally and physically disruptive to move more than 100 miles away. We are trying to ease the transition for people that are leaving their roots."
According to the U.S. Census Bureau, North Carolina is growing through people moving here faster than new births! Todd Koepke and Tom Tulowiecki in Charlotte, NC, are not surprised. "We get calls from across the nation from folks looking to make a move to Charlotte," said Koepke, "We made the move to Charlotte over 20 years ago from upstate New York and understand the needs for people relocating to the South." According to the North Carolina Department of Commerce, North Carolina's population has been growing at twice the national average. They believe it is due to a "combination of two things: a high quality of life and the growth of high-tech industries, including biotech, aerospace and information and communications technology."
Why the trend to the South? "I think the climate and industries down here have a lot to do with it," offered Koepke, "We have everything you need from a big city, while still maintaining our Southern charm." A report from the Urban Land Institute, a national nonprofit, ranked the top real estate markets. The Queen City was ranked 16th with Raleigh/ Durham just behind at number 17. As reported to the Charlotte Observer, one of the report's authors noted that Charlotte has a stable education system and growing medical sector which makes it attractive to potential investors and individuals.
As people keep moving to North Carolina from all over, experts believe that Charlotte, Greensboro, and Raleigh could create another 'Megalopolis' by 2050. The term 'Megalopolis' currently refers to the Washington-Baltimore-Philadelphia-New York City-Boston corridor. A study from the Carolina Population Center at UNC Chapel Hill projects that the Charlotte-Greensboro- Raleigh area will have grown into a major urbanized corridor.
Charlotte moving company, T-N-T Moving Systems, handles both local and long distance moves and has seen an increase in customers in the last year. "We've done moves as far away as Minneapolis and New York," said Keopke, "But most of customers still come from in state." With the Real Estate market in Charlotte still on the rise, moving companies are staying busy. Relocating from a different state to North Carolina can be tricky, but hiring movers that have done it before can be helpful. Hopefully, this trend of relocating to North Carolina will become a tradition.