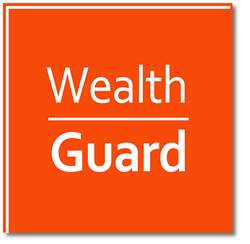 "MSA's credentials speak for themselves and the experience they bring to the table allows us to offer their un-matched due diligence to our clients with regard to seriously vetting their financial advisors – to really know who is managing their wealth."
San Francisco, california (PRWEB) February 25, 2014
In a joint statement, WealthGuard, Inc. and MSA Investigations announced today that the two firms are partnering in an effort to provide investors the most thorough, detailed due diligence and background information for WealthGuard's current and prospective financial advisors. Citing mutually beneficial business interests, WealthGuard CEO Roger Gershman believes the partnership with MSA Investigations is a step forward in his company's goal of creating transparency in wealth management. "MSAI's credentials speak for themselves and the experience they bring to the table allows us to offer their un-matched due diligence to our clients with regard to seriously vetting their financial advisors – to really know who is managing their wealth."
Based in New York City, MSA Investigations ("MSAI") is a multidisciplinary firm that delivers comprehensive solutions to clients in multiple practice areas, including investigative due diligence, litigation support, digital forensics, online crisis communications (including reputation management and social media monitoring), and court-appointed monitorships.
MSAI is led by former FBI agent Neil Moran as well as professionals with diverse backgrounds and significant experience conducting in-depth analytical research with a global reach. "We at MSA Investigations are excited to have formed a strategic partnership with WealthGuard. We look forward to exploring new opportunities and providing clients with a unique product that will reflect our combined expertise in investigative due diligence and wealth management protection," said Neil Moran.
MSAI conducts sophisticated investigations for a broad array of clients, including prominent law firms, real estate groups, insurance companies, hedge funds and financial institutions. MSAI works closely with each client, customizing offerings to meet client needs. MSAI's professionals and international network of partners have previously worked in the , sports, technology, investigative, financial, communications, and public accounting industries, enabling MSAI to bring a unique approach to each engagement.
"[MSAI] has a great track record working with high net-worth individuals and large organizations, and because of the close ties between those groups and the financial industry, we are confident that our clients will obtain the best possible due diligence available right now," added WealthGuard CEO Roger Gershman, "it was a clear fit."
About WealthGuard, Inc.:
WealthGuard, Inc. helps individual investors make better-informed decisions about the financial guidance they receive through unbiased transparent analysis of their advisors' performance, commissions/fees, and solicited products. They serve only the best interests of clients, not advisors, banks or brokerage firms. Transparency in wealth management is more than their slogan—it's the way they do business.
To find WealthGuard:
Web: http://www.wealthguardinc.com
Phone: 888-802-3935
Twitter: @WealthGuardInc
Facebook: http://www.facebook.com/WealthguardInc
To find MSA Investigations:
Web: http://www.msainvestigations.com/
Phone: 212-480-4050
Email: info(at)msainvestigations(dot)com
Twitter: @MSAInvestigator