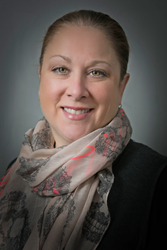 "She will be a tremendous asset in expanding our reach, building our brand and helping us transform the health account marketplace." Jamie Spriggs, ConnectYourCare CEO
Hunt Valley, MD (PRWEB) January 28, 2014
ConnectYourCare, a national leader in consumer-directed healthcare (CDH) account solutions, announced the appointment of Lauren Kronthal, a 20-year strategic marketing veteran in technology consulting as the company's new chief marketing officer, effective December 16, 2013.
"We are experiencing tremendous growth, and Lauren's proven track record of delivering dynamic strategic marketing initiatives is perfectly suited to our trajectory as we position ourselves as the nation's leading consumer-directed healthcare provider," said Jamie Spriggs, ConnectYourCare's CEO. "She will be a tremendous asset in expanding our reach, building our brand and helping us transform the health account marketplace."
At ConnectYourCare, Kronthal will be responsible for supporting the company's growth through the development and implementation of fully integrated marketing strategies across all of ConnectYourCare's product categories and consumer channels as well as critical alignment and collaboration with expanding sales force initiatives.
Kronthal comes to ConnectYourCare after 15 years with IBM Global Business Services where she developed an exceptional track record of creating new strategic business offers and conceptualized and implemented integrated marketing programs incorporating digital and mobile campaign elements – all that consistently exceeded, planned objectives. And, she has a long history of success implementing complex change across large organizations.
Most recently, she served as the worldwide demand programs/marketing leader for the company's WebSphere BPM Software Portfolio and provided leadership in the roles of public sector senior strategy consultant, director of strategic communications and business director of PS Studio. Prior, Kronthal was the marketing director for IBM's think tank, the Center for the Business of Government and marketing lead for Public Sector Practice. Before IBM, Kronthal was a global marketing director for PwC Consulting, a business of PricewaterhouseCoopers.
Kronthal holds an M.B.A. from The Johns Hopkins University and a B.A. in Communications from The George Washington University. She is the recipient of the Government Computer News "Top Ten Web App" Award for Government in 2010 and an IBM Service Excellence Award recipient 2 years in a row. She is an active volunteer in the Baltimore area supporting a range of organizations including the Baltimore Humane Society, SPCA, GEM and CaringOn.
About ConnectYourCare
ConnectYourCare's consumer-directed healthcare platform provides a fast path to account-based health plans, enabling firms to lower health benefit costs while empowering consumers with the tools they need to better manage health savings. The solution of choice for large employers, health plans and banks, ConnectYourCare offers a fresh approach to health savings by combining a simplified experience, seamless access and a unique coaching model to accelerate savings and consumer engagement. By removing complexity and motivating individuals to take control of health savings, ConnectYourCare maximizes return on investment for all participants in the healthcare benefits value chain and enables everyone to simplify, save and grow.