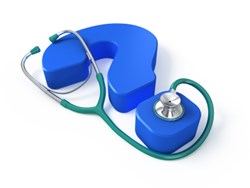 India Network is helping several temple priests, temporary workers, new immigrants with their health insurance needs.
Orlando, FL (PRWEB) January 28, 2014
India Network Foundation, a sponsor of award winning health insurance plans for visitors with or without pre-existing medical conditions for more than two decades, now offers new health insurance counseling services. Several thousands of visitors and their families benefited as a result of its visitor health insurance program in North America. Today, India Network launched a new health insurance counseling service to help new immigrant groups with their health insurance needs. Obamacare brought both an opportunity for the public to obtain health insurance (0-64) and avoid the confusion of the health insurance market place. However, the irregular functioning of the web site healthcare.gov make it impossible to understand exactly what the requirements and who is eligible for health insurance tax rebates, etc.
Many elderly immigrants with low or no income are typically left out of the Obamacare program, the Market Place and Medicaid programs run by States that do not participate in Obamacare. India Network Visitor Health Insurance Program offers affordable temporary coverage for people left in those circumstances until a permanent solution can be found. Every person who is planning to bring visitors or immigrants to the US are encouraged to contact India Network Office to speak with one of our knowledgeable counselors to discuss their health insurance options.
Dr. KV Rao, President, India Network Foundation that said " ObamaCare is cumbersome, and market place provides too many options often with same coverage but different prices. It is impossible for novice to navigate let alone choose a plan. This is where our experienced health insurance counselors can help. We have helped several temple priests with their health insurance needs. We community organizations, religious service centers and others to take advantage of our expertize in health insurance area in choosing best plan possible. Since the last date to enroll is fast approaching, anyone interested should act fast".
India Network Health Insurance for non-US citizens would be of great help for people of any age looking a short term insurance solution. The ACE Network comprehensive plan provides PPO network plan with 20 percent co-insurance after meeting a low deductible. No waiting periods and no medical exams required before arriving in the United States. A special provision of the India Network Plan would cover pre-existing problems on par with new medical conditions for ages 0-99 years old, the only one such program in North America.
About India Network Foundation
India Network Foundation, established as a US non-profit organization, has been helping the Asian Indian community in the United States with several community programs and grants to academics from India for more than two decades. India Network Foundation sponsors visitor health insurance to tourists, students, temporary workers (H1 visa holders) and their families.Foundation encourages and facilitates various individual projects in Rural India.
For more information visit http://www.indianetwork.org.
About India Network Visitor Health Insurance
India Network Services, is a US based company that administers visitor health insurance to transition residents, tourists, students, temporary workers and their families. Visitor medical plans are offered for all age groups. Scheduled Benefit Plans, and comprehensive Plan with pre-existing condition coverage provide affordable health insurance coverage for all aged visitors. India Network has been helping several Asian Indian families with Obamacare enrollment questions and plan selections under Obamacare for qualified US Citizens and Green Card holders.