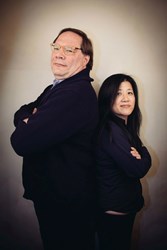 VIA is a way to disseminate information and help clarify the complexity of Italian wine
Verona, Italy (PRWEB) January 29, 2014
Last month Vinitaly International, the worldwide ambassador of Italian wine, announced the appointment of Ian D'Agata as scientific director of its new educational initiative Vinitaly International Academy (VIA), which will launch at its New York event on February 3. An innovative masterclass series that combines focused tastings with academic lectures on Italian grapes, VIA is designed to explain, divulge, and broadcast the characteristics of Italian wine, for all levels of wine knowledge from novice to expert, tailored to each international market.
With its launch still several days away, the new initiative has already been met with high demand; the Cannubi focus-level masterclass,"Barolo's Cannubi: Italy's oldest and most famous Grand Cru," sold out on the first day it was open for registration. The two advanced-level seminars – dedicated to Franciacorta and Amarone – are also on track for standing room-only attendance levels.
With over 350 native grapes, by conservative estimates, the diversity and complexity of Italian wines surpasses that of any other wine-making region. "As markets like New York have grown and matured, I see a trend toward valuing biodiversity and a demand for more esoteric grape varieties. In advance of the New York event, I've identified a list of 'up-and-coming' Italian wines; over time these grapes, while all producing top-quality wines, were largely abandoned by Italian winemakers in favor of grapes that produce higher quantity. But they also embody the qualities that American wine drinkers seek today – minerality, freshness, low alcohol – pairing well with food at reasonable price points," explains Ian D'Agata.
According to Dr. D'Agata, as the trend for heavy oaky or buttery wines has given way to the quest for diversity, the following Italian varieties are on the rise:
1. Nerello Mascalese
2. Pecorino
3. Carricante
4. Malvasia Istriana
5. Timorasso
6. Vermentino
7. Schioppettino
8. Uva di Troia
9. Coda di Volpe
10. Lagrein
The New York launch of VIA is designed with the more mature and wine-savvy US market in mind, with very focused and technical seminars planned. Vinitaly International approaches the US differently from newer wine markets; like China, "Each market is very different," explains Managing Director Stevie Kim. "America is mature in terms of knowledge and consumption. If wine consumption is significant, so is wine knowledge – and in one year, the state of New York buys more wine than all of Italy. VIA is a way to disseminate information and help clarify the complexity of Italian wine, but especially in the mature US market, we want to take a very academic, in-depth and rigorous approach to Italian Wine Education, hence we called it the 'Academy'."
Vinitaly New York aims to introduce more thoughtful insights from rigorous Italian wine research on February 3 at New York's Metropolitan Pavilion. Vinitaly International will continue its journey to Chengdu, China shortly after New York, where the VIA lecture series will be adapted to the developing Chinese market. "Always with an eye toward 'thinking globally, acting locally,' through the Vinitaly International Academy we are working to build wine knowledge around the world – but tailored to a local context."