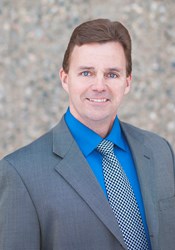 Center Partners is committed to providing the finest customer experience for leading brands with our US based workforce and we are thrilled to have Rick join our world class team. - CEO James P. Dunn
Fort Collins, Colorado (PRWEB) January 30, 2014
Center Partners has hired Rick Owens as their new Vice President of Support Services. Rick has over 20 years of experience in information technology, business transformation, process automation, and customer service operations through positions with United Airlines, Qwest, TeleTech Holdings, Alpine Access and Convergys. In his new role with Center Partners, Rick will be tasked with managing and providing seamless operational support for over 4,000 employees at the award-winning, domestic call center. Rick earned a Bachelor of Business degree in Computer Science from Western Illinois University, and a Master of Science degree in Management from the University of Colorado.
"Center Partners is committed to providing the finest customer experience for leading brands with our US based workforce," said James P. Dunn, Center Partners CEO. "We are thrilled to have Rick join our world class team."
Ricks has taken leading roles in a variety of different areas throughout his career including internal operations, revenue generation and business development. With Convergys' home agent BPO business unit, Rick established and implemented a successful product and service strategy for over 3500 agents. Rick created and delivered client presentations and was involved in account targeting and penetration, contract negotiations, as well as launching and maintaining day to day service delivery for clients including: AT&T, Comcast, DirecTV, Amazon, and eBay.
Center Partners is a leading provider of high value customer sales and support solutions for distinguished brands requiring superior customer touch points. Center Partners services multiple industries including retail, financial services, consumer products, media, and technology companies. The company has a 100% US based workforce with 4,000 employees. Center Partners is a proud member of the Kantar and WPP family of companies.