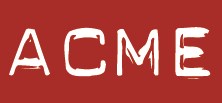 "We are thrilled to be joining the San Diego business community, and know that ACME will be a great partner as our clients tackle critical initiatives," Managing Director Nilay Thakkar
San Diego, CA (PRWEB) January 29, 2014
ACME Business Consulting, LLC, a business consultancy that provides leadership to its clients in support of the implementation of their most vital initiatives, announces its expansion into San Diego, joining existing offices in Portland, Ore., and Seattle.
With more than 11 years of success in the Pacific Northwest, ACME now brings its unique business consulting model, one which only deploys senior-level leadership, to the San Diego market. In addition to providing only seasoned management consultants, ACME's model is entirely local-for-local, meaning consultants live and work in the same community, serving companies that are based in the immediate area.
Opened in late 2013, the San Diego office is led by Managing Director Nilay Thakkar, who has overseen some of ACME's most critical projects over the last six years, directly contributing to ACME's high growth rate.
"We are thrilled to be joining the San Diego business community, and know that ACME will be a great partner as our clients tackle critical initiatives," said Thakkar. "We see San Diego as a very good fit for our low-ego, results-focused firm. At ACME we recognize that we don't matter – results do – and we are eager to prove our worth in San Diego."
ACME, which is currently hiring in San Diego, is comprised of a team of experienced consultants dedicated to partnering with clients in delivering their most critical initiatives. With more than 70 consultants in three offices, ACME has been recognized as one of the Fastest Growing Private Companies for seven straight years by the Portland Business Journal, and was named winner of the 2013 Alfred P. Sloan Awards for Excellence in Workplace Effectiveness and Flexibility.
About ACME Business Consulting
ACME Business Consulting works with local companies and organizations to deliver high-impact, strategic projects and initiatives. With offices in Portland, Seattle and San Diego, ACME works with clients to define and articulate complex business problems, architect well-defined solutions and lead clients through an execution approach that delivers tangible results.
ACME provides consulting services across functional disciplines and to organizations across a wide range of industries—including financial services, retail, manufacturing, healthcare, aerospace, technology, energy, transportation, defense, consumer products and government agencies. With project budgets exceeding $200 million in 2013, clients of ACME include leading companies such as: eBay, Intuit, McKesson, Microsoft, PayPal, Provide Commerce, HSBC, Columbia Sportswear, Salesforce.com, and Yahoo!.
http://www.acmebusinessconsulting.com
###