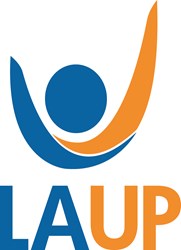 PRESCHOOL. IS NOT JUST FOR KIDS.
Los Angeles, CA (PRWEB) January 29, 2014
During his State of the Union address, President Barack Obama once again highlighted the importance of increasing access to quality early education for all four-year-old children in the U.S.
"This year, we'll invest in new partnerships with states and communities across the country in a race to the top for our youngest children," the President said. "And as Congress decides what it's going to do, I'm going to pull together a coalition of elected officials, business leaders, and philanthropists willing to help more kids access the high-quality pre-K they need."
As an organization that has provided quality preschool that is free or low-cost to more than 80,000 children in Los Angeles County, and as a recipient of the federal Race to the Top grant, LAUP continues to support federal action to increase early education options for all American children— including low- and middle-income families. LAUP currently funds nearly 600 preschool sites, including with funding from Race to the Top.
We commend the President for his strong commitment to American children and families by promoting equality through education. We, too, are dedicated to working with families, legislators, educators and business leaders to ensure that all young children receive an exceptional education.