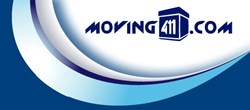 The basic aim of the organization is to offer quality information and service within specified budgets.
(PRWEB) January 30, 2014
Moving411.com is very particular about providing quality service to their customers and the professionals of this organization go to any extent to help customers with the relocation process. The company has rebuilt their website and added many new features. According to the latest interview given by one of the company spokespersons, the more customers who use the new features the better it is. To get detailed information and advice about the moving process, customers can use the moving guides added to the company site, as well as request quotations with the help of the new estimate form.
Moving411.com has appointed a special task force to handle the new online platform. The employees responsible for tackling the task work very hard. The professionals have been instructed to update all information on the site regularly so that customers get only genuine and most recent news when visiting their site. The basic aim of the organization is to offer quality information and service within specified budgets. http://www.Moving411.com has rebuilt the site to help customers with various types of moving process requirements.
The new website is full of useful information about various moving processes and different types of known and unknown hazards related to it. Customers can read them, review them and gain more exposure in the local or international moving markets. It's a known fact that knowledge and experience in a certain field can help to deal with unknown problems in a better way. The new website design of Moving411.com is really the best way to obtain several moving quotation from various moving companies in a short amount of time.
To make better decisions, customers must have more information. With that in mind, the top officials of Moving411.com have redesigned the site so that customers can make a decision only after having a clear overview of the pros and cons related to a moving process and getting a lot of options to select from. There will be no time pressure or other restrictions on the customers. Visit the newly updated site at Moving411.com for more information.