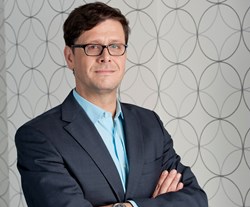 Rutherford, NJ (PRWEB) January 30, 2014
Retarus Faxolution™ cloud fax services seamlessly integrate with business IP networks, enabling customers to send and receive all their critical fax communications to a desktop, printer, or business application. By completing interoperability, Retarus can now provide BroadWorks powered service providers a unique cloud fax service that easily integrates with their Unified Communications and Collaboration offering. BroadWorks provides voice features for fixed-line and mobile service providers, including Hosted PBX, voice and video calling, SIP Trunking, voice and video mail and call center and audio conferencing.
"As a leader in managed cloud messaging services, we are confident that this proven interoperability reinforces our position, allowing us to reach an even broader market. By supplying BroadSoft's service providers with tested, best-in-class solution, Retarus enables them to offer their customers a wider range of fax services that deliver a more seamless way to manage electronic communications, streamline operations and impact their bottom line," explained Martin Hager, Retarus CEO. "Our 20 years of international experience, combined with completing BroadSoft's interoperability testing program, positions Retarus as the first choice for innovative and scalable cloud-based communications. With a worldwide presence and solid infrastructure, Retarus is the strategic partner that corporations can rely on for integrated fax solutions, now delivered through the BroadWorks platform.
About Retarus
Retarus is a leading global provider of cloud based professional messaging solutions and has been developing and offering services for electronic corporate communications since 1992. The company's customers encompass large and medium-sized corporations, with service extending to more than 4,700 worldwide customers in various sectors. Customers such as Allianz, Bayer, Honda, Sony and Adidas rely on Retarus messaging services to exchange mission-critical business documents. Retarus and its affiliates employ more than 260 dedicated professionals worldwide. Each of its employees makes Retarus' core service values customer focus, innovation, high quality and transparency their mission. In addition to it's Headquarters in Germany and the US, Retarus maintains subsidiaries in Austria, Australia, Canada, Italy, France, Singapore, Spain, Switzerland, the United Arab Emirates and the United Kingdom.