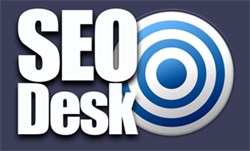 (PRWEB UK) 6 February 2014
Just Metal, a leading metal fabrication and fitting company based in Surrey, has launched their new brochure for services they are offering for the year ahead. The company has an excellent reputation for supplying stainless steel and wrought iron gates in Surrey, but they also provide a wide range of metal works. The launch of the new brochure details the services that the company is equipped to provide, including many services that have been introduced for the New Year.
The firm is happy to provide a range of decorative finishes to all of their metal work services, and they are happy to discuss what a client is looking for. Obtaining a bespoke service is a terrific way to get exactly what is needed, which means that a bespoke service often provides the best value for money. As Just Metal is happy to offer their standard range, and a bespoke range where they tailor their work to the exact specifications of a client, will be of enormous value to many of the firm's customers.
While the brochure outlines the work the firm is able to carry out; some of the best examples of the work carried out by the firm can be seen by taking a walk around the local area. The firm has provided gates for many local authorities with Just Metal gates being featured in many parks and public spaces. The firm has created some of the most stylish gates Horley has ever seen, and they have also created some of the most intricate gates Crawley has to offer. The company has an exceptional level of experience in the metalwork industry, and this shines through in the quality of work and the quality of service on offer.
Just Metal is proud to play such a prominent role in the local community, and they are always happy to give advice on what they can do for clients. The recent spate of adverse weather has prompted many clients to look for more reliable gates and fences for their property. The range of stainless steel and wrought iron gates provided by the company is evident through their new brochure, which has just been launched for 2014. Anyone looking for a quick insight into what Just Metal can do to improve the quality of a family home or property should check out the brochure which is available now from the firm.
About Just Metal:
Just Metal is a metal fabrication and fitting service based in Surrey. There is a strong family line of metalwork and fitting services which runs through the firm and much further before the company was even formed. This means that there is a huge wealth of experience on offer from Just Metal, making them the ideal choice for any local family or business looking to find an affordable and reputable gate or fence for their property.