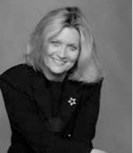 San Francisco, CA (PRWEB) January 30, 2014
Haute Living Real Estate Network will continue to feature Dona Crowder as a preferred real estate professional. This unique circle of leading real estate agents presents opulent estates and extravagant properties to the affluent buyers and homeowners looking to purchase the foremost residential listings. Featuring properties with over-the-top amenities in the most exclusive locations, members of the Haute Living Real Estate Network ensure that readers are exposed to the finest that market has to offer.
About Haute Living Real Estate Network
Haute Living Real Estate Network specializes in selecting top real estate professionals, creating the most prominent directory for exceptional listings. The network website is an online destination for all real estate related news and features daily blog posts that provide up-to-date information on affluent markets and real estate developments. Access all of this information and more by visiting http://www.hauteresidence.com/.
About Dona Crowder
Dona Crowder is an Assistant Manager and broker associate with TRI Coldwell Banker, the premiere San Francisco brokerage. She was formerly with Pacific Union Christies International. She specializes in residential sales as well as development opportunities. As a consistent "Top Producer", she brings over 35 years experience to her work, having managed her family's Pacific Heights real estate firm for 20 years.
She is a Director of the California Association of Realtors, was San Francisco's Regional Chair in 2005, has served on the Legislative and Land Use Committees, was Chair 2006 and 2012 of the Common-Interest-Development Committee, Chair 2007 of the Local Governmental Relations Committee, was a liaison to the Strategic Planning Committee, a member of the Nominating Committee and served on the Executive Committee in 2008. Other affiliations include Who's Who of Luxury Real Estate, Haute Living Network, and the San Francisco Historical Society, contributing an article on women in organized real estate in its publication, "The Argonaut". Dona is a member of LuxuryRealEstate.com, LuxuryHomes.com, and a founding member of TopAgentNetwork.com in San Francisco, a local real estate networking site for top producers.
She has been a member of the San Francisco Apartment Association, Small Property Owners Association of San Francisco, Plan C and Victorian Square Association. She is a director of her neighborhood association serving as President from 2006-2008 and its representative to the Coalition of San Francisco Neighborhoods. She was a candidate for the SF Democratic Party County Central Committee in 2001 and is a member of Daughters of the American Revolution. She is serving her third term as a commissioner on the city's Tax Assessment Appeals Board.
Her awards include, San Francisco Association of Realtors "Realtor of the Year" in 2001 for outstanding contributions to the Association, organized real estate and the community, and "Agent of Choice" by her peers at Pacific Union in 2002 as the agent who most exemplifies the standards of professionalism and participation in her company. She also was acknowledged "Woman of the Year" by Family Service Agency of San Francisco for fund-raising on behalf of San Francisco families. She relocated to San Francisco in 1963 and completed graduate level work in microbiology at the University of California, Santa Barbara. She enjoys scuba diving and travel.
To learn more, visit Dona Crowder's Haute Residence profile.