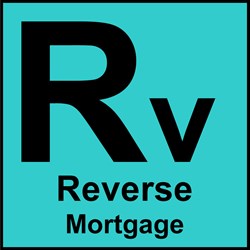 Mortgage Elements is an excellent resource to find and research Reverse Mortgage programs
Chicago, IL (PRWEB) January 30, 2014
A Reverse Mortgage is considered a last resort by many senior citizens. However, some Mortgage Brokers have noticed an increase in inquiries by senior citizens about the specifics of a Reverse Mortgage. The timing may be coincidental, but Reverse Mortgage Daily recently reported that FINRA (Financial Industry Regulatory Authority) a self regulating organization for the financial industry, removed wording from it's investor alerts that described Reverse Mortgages as a last resort. This may open the door for more financial planners to use Reverse Mortgages as an option for safely accessing the home equity of retired homeowners.
Also known as a HECM loan (Home Equity Conversion Mortgage), Reverse Mortgages have gotten a bad rap with stories of senior citizens being evicted from their homes. In the last few years, several large banks and major lenders stopped offering Reverse Mortgages for different reasons. One of those reasons was that they did not want to be associated with the negative publicity of having to throw Grandma out of her home. Stories like this caused HUD to revamp the program to prevent these types of happenings.
A common misconception about Reverse Mortgages is that the homeowners cannot be evicted and they can stay in their homes as long as they live or are able to occupy the premises. However, a senior can lose their home if they don't pay their real estate taxes, homeowners insurance, or association dues. Reverse Mortgage lenders don't require a tax escrow leaving the responsibility of paying real estate taxes up to the individual homeowner. This has caused problems in the past because many reverse borrowers were financially strapped. The cash proceeds from the Reverse Mortgage ran out, they couldn't pay their taxes, and consequently lost their homes.
Reverse borrowers are now required to receive counseling from a Reverse Mortgage counselor before they can close the loan. Borrowers must prove they have the financial resources and ability to pay ongoing property taxes, homeowners insurance, utilities, and association dues (if applicable). They must also demonstrate to their counselor that they understand the terms, risks, and responsibilities with a Reverse Mortgage.
To qualify for a Reverse Mortgage, you must be at least 62, live in a 1 to 4 unit property as your principal residence, and complete HECM counseling. The maximum loan amount you can receive varies depending on the age of the youngest borrower, appraised value of the home, and current interest rates. There are many Reverse Mortgage calculators available online along with extensive information on HUD's website.
For these reasons, Mortgage Brokers are using http://www.MortgageElements.com to find Wholesale Lenders that provide Reverse Mortgages. From the Mortgage Elements' website, Mortgage Brokers can also research the specific procedures and requirements of each different Wholesale Lender. Because of its ease of use and intuitive interface, http://www.MortgageElements.com is becoming a favorite resource for Mortgage Brokers to help meet the needs of their customers.
About Mortgage Elements Inc.
Mortgage Elements Inc. is an internet marketing company that provides marketing, database, search, and consulting solutions for the mortgage industry through its website http://www.MortgageElements.com. The company uses a unique website design optimized for touch screen technology and use on mobile devices, desktop, and laptop computers. Mortgage Elements is a B2B company for the mortgage industry and not a lender.