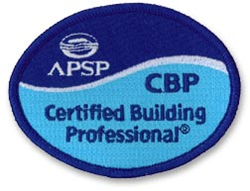 the benefit of having an experienced dealer to address any concerns or to maintain their Fox pools while being familiar with all aspects of their pool is very reassuring to the homeowner
North Merrick,NY (PRWEB) April 15, 2014
Poolscape Concepts is designated the newest,yet experienced, Fox Pool dealership on Long Island. Poolscape Concepts owner, Al Hildebrandt, says "Offering the unique,Fox Pool line will allow us to further expand our tradition of excellent service and superior products." "I'm excited to be re-connected with the Fox Pool® line, which I had been building since the early eighties."
The choice for Fox was an easy one, says Eric Gohn, VP Sales, Fox Pool Corporation®, York PA , "We have had a long standing relationship with Al Hildebrandt through the previous dealership that Al worked for before the former owner retired. When Al formed his own swimming pool company in 2010, he became a Water-Place dealer in 2011, which is a sales division of Wexco, the parent company of Fox, so our relationship has been ongoing for quite some time.
Gohn, also stated: "For existing Fox pool customers, the benefit of having an experienced dealer to address any concerns or to maintain their Fox pools while being familiar with all aspects of their pool is very reassuring to the homeowner. Additionally, we can offer upgrades and new products for existing and new customers, and to enable them to experience our full product line."
Gohn went on to say: "Fox pools is 'package pool' distributor, which means we do not sell to just anyone. We work with dealerships with specific territories, trained to build to Fox specifications. Fox Pools stands behind its' dealers. Fox offers patented X-Brace TM construction among other items, that is unique in our industry which enables pool patios to be installed at the same time of pool installation in most cases, thereby offering a shortened installation 'turnaround time'."
"This opportunity was the right one at the right time", says Hildebrandt. Gohn agrees: "Since we both hold to the same high quality standards, the fit was a natural one. Plus with Al' s extensive experience and knowledge of our product line, (he's been selling, servicing and building Fox pools for over 30 years) there is no ' learning curve' to speak of."
"Fox Pool Corporation® is well known for standing behind their dealers and products", stated Hildebrandt. Dave Hoffman, National Service Manager, Fox Pool Corporation®, York, PA agrees: "We offer top of the line products and services including standing behind our workmanship as well as product quality standards. We both believe doing the right thing for the client is paramount."
Poolscape Concepts Inc, owner, Al Hildebrandt, an APSP Certified Building Professional is an industry veteran with over 30 years of experience building and servicing in-ground swimming pools on Long Island, who along with his wife, Marcee provide a strong passion for service, commitment and results. That passion has won him a loyal, rapidly growing client base that spans all of Nassau and Suffolk County.