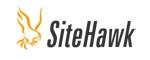 SiteHawk offered the most complete chemical data management solutions to assist our transition to GHS.
Nashville, TN (PRWEB) February 04, 2014
SiteHawk, the leading innovator in cloud-based SDS and chemical data management solutions, today announced that it closed out another banner year in 2013. While adding a record number of new customers, the company continued to uphold its industry-leading customer retention rate at 98.5%.
Additionally, SiteHawk sustained its product innovation focus with a full upgrade of the SDS Management platform, transitioning customers at no cost to the new version released early in the year. The updated HazCom compliance application focuses on: a streamlined user experience, dynamic chemical control workflow, GHS compliance monitoring, a new SDS QuickSEARCH, and a number of other features to maximize working time for both end users and SDS program administrators. These updates enable companies to align their chemical and SDS management system with internal business processes, thus unlocking valuable time and critical chemical data from products, materials, and production processes in order to bring both control and visibility into their compliance programs.
With the addition of 173 new customers, which totals 678 new facilities, SiteHawk continues the momentum established in prior years, setting up continued product innovation and global expansion in 2014. "Chemical and hazard communication compliance is a highly visible and hot-button topic for businesses today," stated Kraig Haberer, Chief Operating Officer of SiteHawk. "Establishing GHS compliance for our customers and aligning our chemical control and EHS compliance applications with their key business processes is our mission."
SiteHawk Customers Speak Out
"Throughout the transition process, SiteHawk has continually exceeded our expectations through their customer support and willingness to amend to our specific, oftentimes arduous, needs and requirements," Jackie Madison, Product Safety & Regulatory Compliance Specialist. "SiteHawk offered the most complete chemical data management solutions to assist our transition to GHS and meet current and future safety initiatives and regulatory compliance."
"The support for the initial inventory was great, material approvals are now hassle-free, and printing labels is fantastic," stated John Drabic, Sr. Safety Specialist, NAES Corporation. "But you can't beat the quick response of having the SDS immediately available and searchable in the system."