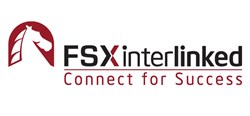 We are very pleased to be attending the FSXinterlinked event and having the opportunity to work with ALG to help companies jump start their funding under the new regulations.
Dallas, Texas (PRWEB) January 31, 2014
FSXinterlinked has announced that Delray Wannemacher, President and CEO, will be joining Austin Legal to discuss how to maneuver through the new 506C regulations. He will be announcing Interlinked's revolutionary 5 point system to help Issuers navigate and comply with the new rulings. "We are very pleased to be attending the FSXinterlinked event and having the opportunity to work with ALG to help companies jump start their funding under the new regulations."
The panel will walk through the changes to the JOBS Act and how to navigate the new law. Enacted in 2012, the Jumpstart Our Business Startups Act, or JOBS Act, is intended, among other things, to reduce barriers to capital formation, particularly for smaller companies. The JOBS Act required the SEC to adopt rules amending existing exemptions from registration under the Securities Act of 1933 and creating new exemptions that permit issuers of securities to raise capital without SEC registration. The purpose of this panel is to discuss the newly implemented changes to Rule 506(c) including the elimination of the ban on general solicitation as well as the new filing requirements under the law. The panel will also be discussing the new accreditation requirements for investors.
Austin Legal Group is a boutique San Diego law firm specializing in securities related matters, and, when necessary, achieving excellent results through the litigation process. The firm was founded out of a desire to offer excellent legal services in a personalized and economical manner. Austin Legal Group offers wide range of services from transactional securities manners to complex civil litigation. Our depth of knowledge and experience allows us to see issues in context and to guide clients through the legal process to achieve practical, cost-effective results.
The FSXinterlinked panel and conference will be held at the Ritz Carlton Dallas Feb 12-14. Spaces are limited so register now.
****************************************************************************************
About FSXinterlinked Investment Conference
FSXinterlinked is the premier investment conference organization in the United States. Founded as Financial Services Exchange (FSX) in 1983, it is a national organization comprised of independent FINRA broker/dealer firms and private equity fund managers. With quarterly investment conferences hosted throughout the U.S., FSXinterlinked creates a forum for emerging growth companies seeking capital to present to a nationwide network of financial investment professionals.
The FSXinterlinked network of independent broker/dealers has a combined sales force of thousands of accredited investors looking to invest in companies of all sizes and industries. To date, more than $3 billion has been raised for presenting companies through the FSXinterlinked network. FSXinterlinked's exclusive network of FINRA firms makes the investment conferences the ideal setting for private and public companies seeking mezzanine financing, funding for private placements, IPOs, secondary financing and pipes, exposure, and more. For more information, visit http://www.fsxinterlinked.com/.
Interlinked is a global investment community of accredited investors, emerging growth companies, and resource partners. Interlinked offers an efficient way for companies to maximize exposure and access a private network of funding sources and verified service providers. For investors, Interlinked provides a secure environment to find, vet and engage companies, and communicate with members. Interlinked gives members exclusive access to a proprietary investment platform, which integrates virtual data rooms, video news, a service provider marketplace, an event directory, and customized marketing services, including email marketing, video production, public relations and more. For more information, visit: http://www.interlinked.com/.
Safe Harbor Statement This press release may contain information that constitutes forward-looking statements made pursuant to the safe harbor provisions of the Private Securities Litigation Reform Act of 1995. All statements, trends, analysis, and other information contained in this press release, including words such as "anticipate," "believe," "plan," "estimate," "expect," "intend," and other similar expressions of opinion, constitute forward-looking statements. Any such forward-looking statements involve risks and uncertainties that could cause actual results to differ materially from any future results described within the forward-looking statements. Risk factors that could contribute to such differences include those matters more fully disclosed in the Company's reports filed with the Securities and Exchange Commission. The forward-looking information provided herein represents the Company's estimates as of the date of the press release, and subsequent events and developments may cause the Company's estimates to change. The Company specifically disclaims any obligation to update the forward-looking information in the future. Therefore, this forward-looking information should not be relied upon as representing the Company's estimates of its future financial performance as of any date subsequent to the date of this press release.