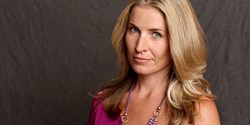 Vulnerability is what brings couples closer together, and leveraging and exploring it can be the biggest gift of all. So bare your soul a bit this year. It puts a spotlight on the "reason for the season."
Los Angeles, CA (PRWEB) February 04, 2014
Every year, many couples either ignore Valentine's Day or become so swept-up in it they lose all perspective. But Valentine's Day – love's only holiday – should be something couples approach with respect, passion and thoughtfulness. Dr. Kat (http://www.drkat.com) suggests five ways to make sure Valentine's Day not only fills relationships with fresh energy, but helps keep the fires crackling throughout the year.
Do use this time to evaluate your relationship
Valentine's Day is about demonstrating how much we appreciate and love our significant other, not about waiting around for lame gifts and shuttling off to a hollow, cheap chocolate-and-champagne themed dinner at a local restaurant. Long before the big day, maybe as soon as the drug stores get plastered in pink hearts, take time to reflect on your mate and your relationship. Are you truly compatible? Do you share the same values? Do you see a long-term future together?
Don't get too focused on the gift
Once January hits, those diamond commercials go on overdrive. But love is not weighed in carats. Instead, it is measured with meaning. That little shell you found during a romantic walk on the beach together? Have it strung on a nice chain for her. He has embraced yoga? Buy him the coolest yoga mat you have ever seen, or register him for a class with the celebrity yogi who is rolling through town for a weekend. A Hallmark card? You can do better. Make one. She will keep it forever.
Do remove expectations
Don't just lower expectations about Valentine's Day; remove them completely. Learn to be open about love's holiday and all the others you share with your beloved. Disappointment – a Valentine's Day specialty – will vanish when acceptance gets embraced and you cherish your partner's gestures.
Don't be the anti-Valentine
Yes, Valentine's Day is a spectacle of absurd candy boxes and hearts, but that's just corporate America trying to make a buck (or, rather, millions of bucks). Ignore the nonsense, but don't jettison the chance to mark the love you feel for your partner. Focus instead on the heart of the holiday – romantic love. Stay home together, and write each other letters about the year's triumphs, about the most intimate moments you spent together during the previous 12 months. Those letters will become keepsakes, and years later will remind you both of the texture of your lives together back when you were 24, or 37, or 55.
Do make it heart-felt
If you do nothing else, at least dig deep and search for profound meanings in your relationship. You are together for a reason, and it should be acknowledged at least one day a year. Learn to communicate your adoration to your partner, not just through gifts but through words. How often do the two of you sit down in a candlelit room and share insights about why you love each other, about how you love when he remembers to compliment you as you leave for work, how she always says "mmm" when she bites into a dinner you prepared. Vulnerability is what brings couples closer together, and leveraging and exploring it can be the biggest gift of all. So bare your soul a bit this year. It puts a spotlight on the "reason for the season."
About Dr. Kat: Dr. Kat Van Kirk received her doctorate in Human Sexuality/Clinical Sexology from the Institute for the Advanced Study of Human Sexuality in San Francisco. She runs the website: http://www.drkat.com and is the resident expert for Adam and Eve (http://www.AdamAndEve.com). She also is an associate professor at the Institute for the Advanced Study of Human Sexuality in San Francisco and an adjunct professor at Akamai University in Hilo, Hawaii.
For more information, please visit her website at http://www.drkat.com.