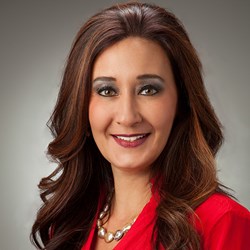 Orlando, Florida (PRWEB) February 03, 2014
Having been the vice president of the Cooperative Association of Resort Exchangers (C.A.R.E.) since 2005, Jeanette Bunn, who is president of Travel To Go, attended what is likely to be her last C.A.R.E. first quarter board of directors meeting. Bunn has stated that she will not seek reelection when her third term expires later this year.
Bunn's final outing was at the C.A.R.E. Board of Directors' January meeting at the Beso del Sol Resort in Dunedin, Florida. Her term officially ends at C.A.R.E.'s 58th Semi-Annual Conference at the Sandestin Golf and Beach Resort in Destin, Florida, which will be held May 3-6, 2014.
Bunn was elected to the C.A.R.E. Board of Directors by fellow C.A.R.E. members and currently serves as co-chair of C.A.R.E.'s Going Green, Marketing/ Revenue Generation and Travel Club committees. Prolific in her involvement with C.A.R.E.'s Silent and Live Auctions and Super Raffles, she helped raise more than $175,000.00 for C.A.R.E.'s marketing efforts.
C.A.R.E. (http://www.care-online.org) is the vacation industry's premier trade association and provides Resort Developers, Management and Exchange companies, HOA's, Travel Clubs and Wholesalers the educational tools and networking opportunities to provide vacation fulfillment, exchanges and revenue enhancement through increased inventory utilization and yield management. C.A.R.E. members are required to comply with a strict Code of Standards and Ethics and benefit from outstanding professional and personal development opportunities at their semi-annual conferences. During the 1st Quarter Board meeting, annual projects and programs are planned and evaluated and the strategic plan is revised.
Travel To Go, a C.A.R.E. member since 1991, works with many of C.A.R.E's 150+ member companies by purchasing and exchanging inventory thus continuously increasing affordable and diverse vacation opportunities and options for its club members. The company also offers its unused inventory to fellow C.A.R.E. members to insure thorough inventory utilization.
About Travel To Go: Travel To Go (http://www.traveltogo.com) offers travel benefits and services to a loyal customer base of 60,000 members and is currently celebrating 23 years in the vacation and travel industry. The company is licensed with all necessary agencies including the states of California, Florida and Hawaii. It maintains an A+ rating with the Better Business Bureau and is a member of the San Diego Chamber of Commerce, ARDA and C.A.R.E. Sky Travel, a division of Travel To Go is an approved travel agency licensed by the Airline Reporting Corporation (A.R.C.), IATAN and CLIA.