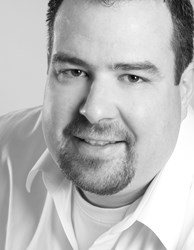 Terrebonne QC, Canada (PRWEB) January 31, 2014
Businessman Daniel Lemire is looking forward to expanding The Growth Coach into French Canada and helping business leaders find success and balance as a Growth Coach Master Franchise owner for the whole province of Quebec.
The Growth Coach is the world's leader in group coaching, the #1 Business Coaching Franchise in the United States according to Entrepreneur Magazine and the only coaching franchise dedicated to helping business leaders find both success at work and balance in life.
As a Master Franchise owner, Daniel's company is two-fold. While he'll be serving small business owners and leaders, management professionals, sales teams and self-employed professionals with The Growth Coach's signature services in its own locale of Terrebonne, he'll also be offering Growth Coach franchise opportunities to other potential Growth Coaches across the province of Quebec.
"I've been in business for myself since 1994 and most of what I've learned, I learned the hard way. In the geo-marketing consulting business I own, I've worked with large international companies and franchise organizations. The franchise world has always interested me, but I didn't see myself managing restaurants or in a retail environment. That's when I found business coaching and The Growth Coach. I looked into other coaching systems companies and the concepts were interesting, but when making my final decision, The Growth Coach came out ahead of the competition" said Daniel. "As a Growth Coach, I'll be able to help other businesses shorten the path to success by avoiding some of the mistakes most entrepreneurs make."
The Growth Coach was recently included in the Bond's Top 100 Franchises and has been recognized in Entrepreneur Magazine's "Franchise 500" as the #1 Business Coaching and Consulting Franchise as well as in the magazine's "Best of the Best" and "Top Home-Based Business" listings.
While the Growth Coach works with a varied clientele, the business' roots are in helping small business owners learn to work less and earn more. It's that niche that Daniel is especially looking forward to filling in French Canada.
"We are a province with the least penetration of national brands and the highest number of mom and pop shops. You still have those small, local places here and that makes it a perfect place for a business like The Growth Coach. Many small business owners can benefit from the services we can offer," Daniel said.
In addition to his role with The Growth Coach, Daniel, and his wife of 20 years Josée, also owns the company Indicia, which specializes in mastering growth through spatial analysis and predictive modeling services, as well as more than 22,000 square-feet of commercial real estate.
"In the time that I've owned Indicia, I've served more than 250 Fortune 2,000 companies and piloted/developed more than 1,500 projects. I've also helped dozens of franchisors plan for the geographic growth of their networks. Those experiences will certainly benefit The Growth Coach, my clients and the franchisees I'll be working with," said Daniel.
Having a master franchise owner in French Canada also fits within The Growth Coach's goals for the next five years.
"The Growth Coach is planning to be in 369 territories and seven countries in the next four years to address this growing need. It's all part of fulfilling our mission to significantly transform lives and businesses around the world one community at a time by helping owners and leaders find success in business and balance in life," Growth Coach President Nathan Owens said. "Daniel is a great business leader and we're looking forward to working with him both as a Growth Coach and as a Master Franchise owner."
Daniel's local Franchise serves Terrebonne, Mascouche, Lachenaie, La Plaine, Repentigny, L'Assomption, Le Gardeaur and Bois-Des-Filion. About 25 additional territories are opened across the province. For more information about working with Daniel through The Growth Coach or opening your own Growth Coach franchise in Daniel's area, call (450)477-3330, X 21; email dlemire(at)thegrowthcoach(dot)com.
ABOUT THE GROWTH COACH
The Growth Coach was founded in Cincinnati in 2003 and is the only pure business and sales coaching franchise aimed at driving success while balancing the lives of business owners, managers, sales people, self-employed professionals and executives across a wide spectrum of businesses and industries. The Growth Coach specializes in group workshops and individual coaching with the goal of helping clients gain greater focus and leverage in order to work less, earn more and enjoy more fulfilling lives. The Growth Coach is active in more than 140 markets in North America and abroad and is always looking to expand domestically and internationally. For more information about the company or the process of opening an award-winning franchise, visit http://www.TheGrowthCoach.com.