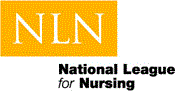 Washington, DC (PRWEB) January 31, 2014
Advancing Care Excellence for Seniors (ACES), the National League for Nursing's signature grant-funded faculty development initiative for teaching gerontology to pre-licensure nursing students, will be hosting Teaching Care of Older Adults, a full-day ACES workshop, in seven cities, beginning in mid-March.
National experts in simulation, curriculum innovation, and gerontological nursing will guide nurse educators in discussions of simulations, unfolding cases, teaching strategies, and free resources, to provide comprehensive instruction needed to incorporate ACES resources into classroom and clinical education settings. Participants will leave fully versed in teaching the complexity of decision-making involved in caring for older adults in home, institutional, and community-based health care environments.
Nurse educators are eligible for up to 14 contact hours that, in addition to the workshop itself, including two post-workshop webinars and admission to a pre-Summit workshop preceding the NLN's 2014 Education Summit in Phoenix in September. Schools of nursing that send faculty to this ACES workshop also become eligible to win the NLN Hearst Foundations Excellence in Geriatrics Education Award, to be announced at the Summit.
Teaching Care of Older Adults workshops are scheduled for:

March 14 in Atlanta, GA
March 21 in Chicago, IL
April 4 in Kansas City, KS
April 9 in Nashville, TN
April 11 in Cedar Rapids, IA
April 24 in Duluth, MN
May 20 in Flatwoods, WV
Complete information about the upcoming series of Innovations in Teaching workshops, including links to registration, may be found at: http://www.nln.org/facultyprograms/workshopsandconf.htm
Dedicated to excellence in nursing, the National League for Nursing is the premier organization for nurse faculty and leaders in nursing education. The NLN offers professional development, networking opportunities, testing services, nursing research grants, and public policy initiatives to its 39,000 individual and 1,200 institutional members. NLN members represent nursing education programs across the spectrum of higher education, and health care organizations and agencies.