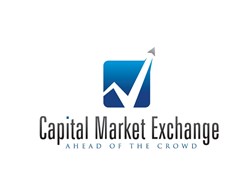 Sarah Biller President, Capital Market Exchange said, " Our aggregation and quantification of risk factors most considered to drive corporate bond spreads, last quarter revealed interesting trends..."
Burlington, MA (PRWEB) February 03, 2014
Capital Market Exchange, is a Boston based analytics company that provides professional bond investors a market implied spread for over 10,000 dollar denominated investment grade corporate bonds. The firm combines information culled from big data to quantify factors its network of vetted high grade credit teams believe currently drive corporate bonds spreads.
Capital Market Exchange quantifies factors using its proprietary analytics to build a Sentiment Adjusted Spread and provides investors with a mark to spot currently mispriced bonds. This process has helped credit professionals to continue to incorporate historically relevant factors while more actively and efficiently identify emerging risks. Credit teams regularly use Capital Market Exchange Sentiment Adjusted Spreads and alerts to complement their investment making decisions.
Capital Market Exchange has completed its analysis of year-end alerts generated from its patent-pending factor collection process. Last quarter, while volatility, illiquidity and uncertainty continued to plague the corporate bond market, Capital Market Exchange alerted its network to real risks as where overwhelming negative news threatened to overshadow good investment opportunities. For example, Capital Market Exchange's analysis of investor sentiment ahead of the Congressional budget stalemate enabled it to point out correctly that investors were focused on issuer fundamentals rather than Washington.
Capital Market Exchange also surmised from its analysis of factors important to bank bond investors and reported earlier than most that Basel III requirements were widening spreads rather than contracting. This unintended consequence of the regulations has since been amended. Sarah Biller President, Capital Market Exchange said, " Our aggregation and quantification of risk factors most considered to drive corporate bond spreads, last quarter revealed interesting trends. Even in the midst of great uncertainty, credit teams showed tremendous discipline and focus. Most reported their peers were more concerned about fundamentals. This is a very powerful insight to have in a volatile market environment where news moves from positive to negative in a matter of hours."
This pattern of successfully providing transparency led Capital Market Exchange to enhance its Investment Grade Bond Analytics Platform to include Credit Default Swaps. Heightened concerns about liquidity in the cash bond market have led to a renewed interest in CDS instruments by investment teams. Capital Market Exchange is currently in the process of resetting its factor models. For more information about the company, its application of Investor Sentiment to model credit spreads, or its new CDS analytics, please visit http://www.capital-market-exchange.com